Millionaire Actress Gabrielle Union Once Faced Heartbreak by an NBA Legend Who Beat Her Husband and LeBron James in the Finals
Published 09/21/2022, 10:30 AM EDT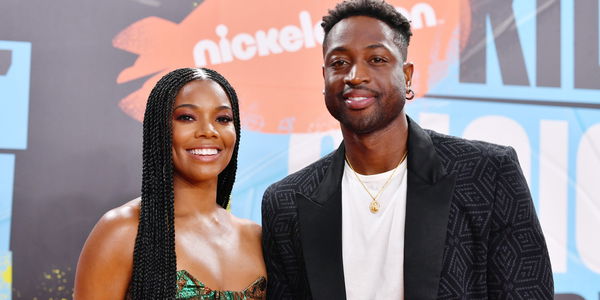 Actress Gabrielle Union married NBA star Dwayne Wade in 2014 and welcomed a daughter, Kaavia James, through surrogacy in 2018. The couple has been together for more than a decade now. Union first met Wade in 2007 at a Super Bowl party. However, the latter was still married to his then-wife Siovaughn Funches and Union was recently divorced from her ex-husband Chris Howard. The duo started dating two years later, in 2009, after Wade divorced Funches. Despite facing some troubles in the initial stages of their relationship, the couple has stuck together and looks happier now more than ever.
In October 2017, Union, who has a net worth of $40 million, published her first book We're Going to Need More Wine. The book featured stories from different chapters of her life and covered topics such as friendship, marriage, and womanhood. In her book, she wrote about her marriage to ex-husband Chris Howard and revealed that she had reportedly ignored the first of the many red flags before their wedding day.
ADVERTISEMENT
Article continues below this ad
She wrote about her state of mind during the wedding and the 'financial blow' she claimed to face due to the divorce. Union also mentioned her past relationship with former Mavericks player Jason Kidd and how their relationship ended.
Gabrielle Union talked about her past relationships before meeting Dwayne Wade
In her memoir, Gabrielle Union mentioned that she had dated the current head coach of Dallas Mavericks, Jason Kidd back in high school. In the chapter "Prescription For a Breakup", Union wrote that Kidd had broken up with her several weeks before the prom. The incident had reportedly taken place in front of a large crowd that included Union's dad, Kidd's parents and his teammates, and some reporters.
ADVERTISEMENT
Article continues below this ad
"Jason gave a thumbs-down sign. The team went "OHHHHHHH!" in
unison," wrote Union in her book.
"He called me that night to officially break up with me, which is exactly
what he had done to the girl he dated before me. Karma is a b***h that
surfaces quickly," she added.
Jason Kidd was selected in the 1994 NBA Draft by Dallas Mavericks and retired in 2013. During his playing career, Kidd won one NBA championship in the 2011 NBA Finals. The Dallas Mavericks defeated the Miami Heat in six games and won their first championship. Interestingly, fans had expected the Heat to win as the team had recently signed NBA stars LeBron James, who formed a deadly trio with Chris Bosh and Union's husband Dwayne Wade.
ADVERTISEMENT
Article continues below this ad
WATCH THIS STORY: Bill Russell Career: When Did The Celtics Legend Retire?
Jason Kidd is currently married to Porschla Coleman and has three children from Kidd's previous marriage to Joumana Kidd. Whereas, Union is the stepmother to three more kids from Wade's previous relationships and the couple is raising them together.