Millionaire Charles Barkley, a Suns Legend, Left Red-Faced at $4 Billion Deal to Secure His Former NBA Team: "Where Is the Punishment?"
Published 12/21/2022, 5:15 AM EST

Follow Us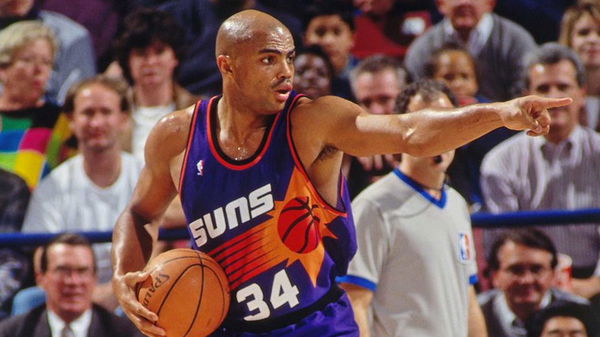 Earlier today, ESPN announced that the Phoenix Suns and Mercury franchises have found a new owner. The announcement stated that Billionaire Mat Ishbia was all set to pay $4 billion and take control of the teams. Additionally, the report claimed the formalities of the deal are "expected to be completed in the near future". Many in the community showcased positive reactions to this news. However, a furious Suns legend Charles Barkley is not okay with this.
The off-season for the Phoenix Suns was nothing short of turbulent. While the prospects of their roster looked bright, the ownership was in a state of crisis. Reports regarding Robert Sarver, the current owner of the Suns and Mercury, emerged. The reports stated that several employees had accused Saver of being a racist and misogynist. Additionally, these employees claimed Sarver presented them with a "toxic and hostile" work environment. The ESPN report narrated instances of Sarver's misconduct. Following this, the league penalized the owner and suspended him. Sarver reacted to this situation by deciding to sell his teams.
ADVERTISEMENT
Article continues below this ad
Charles Barkley is furious at the news about the Phoenix Suns'
After the news broke, Inside the NBA discussed the same. Charles Barkley had a stern opinion about this deal. Barkley pointed out the huge profit that Robert Sarver was making. Sarver bought the team for 401 million dollars and is now selling it at 4 billion dollars. Barkley found this to be unfair. While referring to the allegations against Sarver, Barkley claimed that Sarver making a profit after behaving inappropriately behind the scenes was unjustified.
The Hall of Famer said, "Wait a minute, where is the punishment? That's not punishment". He went on to list out the allegations against Sarver and was in disbelief that the Suns' owner is benefitting instead of being held accountable. Following this, a furious Barkley called out the league. He said, "I love the NBA, it's given me every single thing in my life, but this is not right man. This is not right. Period."
ADVERTISEMENT
Article continues below this ad
Notably, Charles Barkley is an alumnus of the Phoenix Suns. He spent four seasons (1992-96) with the Suns. In 1992-93, Barkley was named the MVP. The Suns reached the NBA Finals that season, only to lose to Michael Jordan's Chicago Bulls. So the damaging reports and the recent events are personal to Barkley.
Barkley's sentiments were supported by Shaquille O'Neal and Kenny Smith. Shaq said, "I agree with my brothers. It is not right. You know, to make ten times on your money, from being disgraceful and doing crazy things. It is not right."  
ADVERTISEMENT
Article continues below this ad
Watch This Story – 5 times Charles Barkley and Shaquille O'Neal had heated fights on Inside The NBA
Do you agree with Charles Barkley? Let us know in the comments below.
Edited By: Abhishek Kumar