Millionaire LeBron James Gets Bashed By Fans For Being Miser About Spending On Phone Data
Published 05/15/2022, 11:04 PM EDT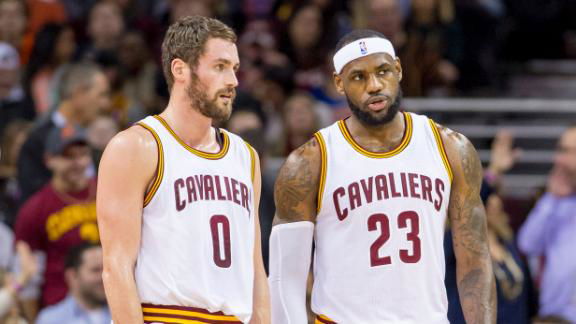 LeBron James is one of the richest NBA players of all time. Through his 19-year run in the league, the King has got himself the racks from various sources. He remains one of the highest-paid athletes in the world as he expands his income sources. However, what is the secret formula to him keeping all his money? His former teammate Kevin Love exposed James for his one habit that fans were shocked to hear.
It isn't surprising to hear that LeBron James has seen massive success throughout his career. Not only on the court but off the hardwood the King has made some big decisions. He has earned over a billion dollars through his career. With a lifetime deal with Nike and a stake in the Liverpool soccer team, James is doing really well. But despite being one of the top athletes in the world, the Akron Hammer is shockingly frugal.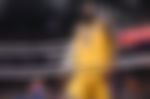 In a recent interview, Kevin Love expanded on one of James' habits that fans may not have expected from the millionaire superstar.
ADVERTISEMENT
Article continues below this ad
WATCH THIS STORY: How long was Los Angeles Lakers legend Kobe Bryant out due to his Achilles injury? 
LeBron James will wait all he needs to for the wifi
As one of the wealthiest players, no one expects LeBron to worry about the small things. However, t is the exact opposite according to his close friend Kevin Love. In his recent conversation, he opened up about LeBron's frugal habits and how the 4 time MVP always waits for the wifi. He even said that James refuses to use his data and will wait till there is wifi in the vicinity.
Agreeing to Chris Paul's claims, Love said: "They talk about like wealth and all that like sometimes there is things you don't see. We are in Toronto right, that drive from the airport and going through customs to then getting to our hotel, yeah there's no data used at all. Like he is waiting for the wifi all the time. That drive from the hotel to the arena, also waits to get o the arena wifi. What's a finance great saying, a small leap can sink a great ship. But like that's… it's nothing."
The richest are also the most cheapest

— Nelson (@Prince15081967) May 14, 2022
That's why he so rich

— Darius™️ (@JustinFieldsSZN) May 13, 2022
LeBron James cant get an unlimited plan?

— Cody Sutton (@codyjsutton) May 14, 2022
Nothing wrong with that. You don't get rich by spending.

— 𝐵𝑖𝑔 𝑉𝑖𝑐𝑘 𝐸𝑛𝑒𝑟𝑔𝑦🐏 (@NotoriousVIC007) May 13, 2022
ADVERTISEMENT
Article continues below this ad
Love and James both did the impossible n the court in 2016. Beating the historic 73-9 Warrior in one of the most emphatic finals series in NBA history, They both helped the Cavaliers come back from being down 3-1 in the series. But it seems getting LeBron to switch to his own data is a job that is more than impossible. While there is no judging his habits. James does have a knack to spend his wealth on flashy things.
ADVERTISEMENT
Article continues below this ad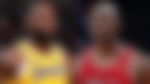 Not switching to wifi might not save him to most money, but it is how the King operates in his daily life. Just like any other human in the world, LeBron looks to use the resources that are on offer. However, we can often see the Lakers star wearing expensive watches and going on costly vacations with his family. Hence, it is safe to say, James may be saving on the little things, but he isn't afraid to spend big either.