Millionaire Michael Phelps, Who Kobe Bryant Openly Admired, Took the Lakers Legend's Business Advice for Big Reason
Published 06/16/2022, 8:00 PM EDT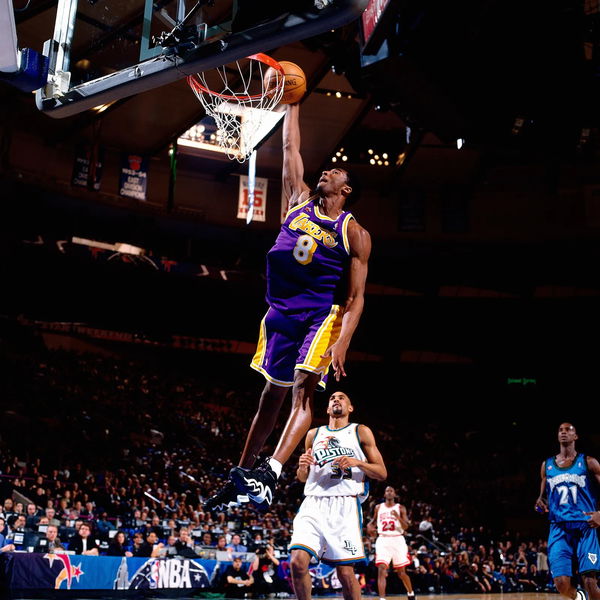 Kobe Bryant was one of the greatest players ever to have played the game of basketball. The Los Angeles Lakers legend spent his entire career with the Lakers and the fans loved Kobe. Kobe was also the face of the league during his playing career. He had a huge fan following off the court, which led to huge endorsement deals for him.
Kobe eventually built a brand with a focus on entertainment and investments. He co-founded venture capital firm Bryant Stibel and had a production company, Granity Studios. According to a resurfaced article, swimming legend Michael Phelps once reached out to Kobe to pick his brains for business advice.
ADVERTISEMENT
Article continues below this ad
WATCH THIS STORY: WARRIORS VS CELTICS GAME 6 PREVIEW, PREDICTIONS, ODDS
When asked why Kobe, Phelps said, " Kobe is somebody who's been super fun to kind of pick his brain a little bit about some things," He continued, "We've had the privilege and the opportunity in our sports to be successful or reach that pinnacle, and we know what it takes to get to that top level,"
He further said, "So now it's always the challenge, I think, for the athletes to find that drive outside of the sport; it's a fun process and a new process."
Kobe – Bigger than the game
ADVERTISEMENT
Article continues below this ad
Kobe dominated the league right from his first year. The Charlotte Hornets drafted Kobe as the thirteenth overall pick in the legendary 1996 NBA Draft. But on a draft-day trade, they would trade Kobe to the Lakers for center Vlade Divac. This trade was the idea of another Lakers legend, Jerry West, as he was impressed by Kobe when he came to a workout with the Lakers.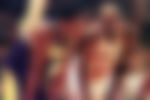 This trade would be very important, as it would unite Shaquille O'Neal and Kobe. They would form the centerpiece of the early 2000s Lakers Dynasty.
ADVERTISEMENT
Article continues below this ad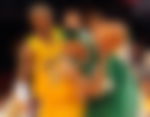 They would win three straight NBA Championships from 00 to 02 and Shaq won the three NBA Finals MVPs. After Shaq left for Miami in 2004, the Lakers would struggle for a bit. But then, from 2008 to 2010, they would go to three NBA Finals winning two. Kobe would get his two NBA Finals MVPs to go with his five rings. Let us know in the comments below your favorite Kobe memory.