Millionaire Rapper 21 Savage Compares His Collaboration With Drake to Kobe Bryant and Shaquille O'Neal in Their Prime Lakers Day
Published 06/19/2022, 7:30 AM EDT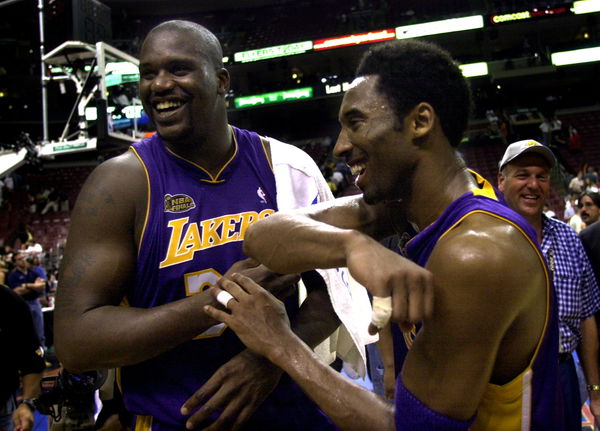 There have been numerous occasions when Canadian rapper Drake started a discussion with his music because of his hot takes. There was a song recently released that sparked the same conversation on social media, but this time, Kobe Bryant and Shaquille O'Neal were involved.
It was appreciated by some, just as Joey Bada$$ did after listening to it. Several individuals voiced their negative reactions on social media following this. To this album, 21 Savage has added something that is making quite a stir on the internet.
ADVERTISEMENT
Article continues below this ad
People are already busy with this, which is why the NBA Twitter is full of reactions to the comparison that 21 Savage made. In a post on Twitter following the release of Honestly, Nevermind, the Atlanta rapper compared himself and Drake to NBA legends, Kobe Bryant and Shaquille O'Neal.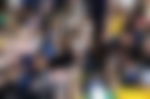 Several reactions are coming from the audience side about this. Some are in favor of it, and others aren't quite happy with it. It is well known that these NBA legends shared a special bond during their prime years.
They were the best team in the league in 2000, 2001, and 2002, winning three championships in a row. Moreover, the duo also made the 2004 finals. This legendary duo is considered one of the strongest ever seen in the Los Angeles Lakers franchise history.
Did Drake compare himself to NBA legend Kobe Bryant?
Ahead of the post, 21 posted the picture of the "Sneakin'" collab with Drake, alongside Shaq and Kobe holding the trophy during the NBA finals in 2000. The Lakers beat the Indiana Pacers 4-2 to win the championship that year.
ADVERTISEMENT
Article continues below this ad
21 has only been a guest appearance on the album. His voice is heard on the final track, "Jimmy Cooks". The fans are connecting the dots by imagining that 21 must have thought he was Shaq because when Drake won the championship in the Sanctuary Basketball League, he compared his success to that of Kobe.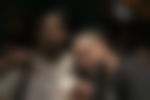 During his speech after winning the game, Drake said: "I did what Kobe did in Game 7 against the Celtics,". Moreover, he also mentioned saying "Shots will follow you, play f**king defense."
ADVERTISEMENT
Article continues below this ad
Watch this Story: Stephen curry best final performances
It is worth mentioning the controversy this album is causing. How do you feel about 21's comparison? Let us know what you think in the comments below.