Millionaire Rapper's Michael Jordan Story When He Was Forced to Pay Thousands of Dollars Only to Impress Kim Kardashian
Published 06/23/2022, 12:10 PM EDT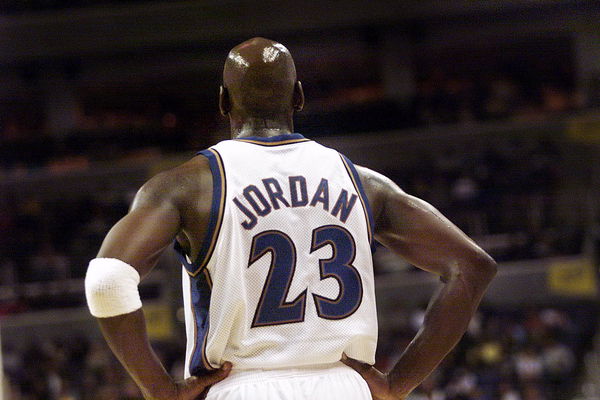 The craze for Michael Jordan is still alive, even to this day. The NBA legend made people all around the world love fall in love with him. Even the most famous stars couldn't catch their breath when with MJ. And the rapper Chamillionaire was hell-bent on having his jersey during an auction. However, he had a rival who just won't let go. And the reason was as bizarre as ever.
The Kardashians are one of the most popular families in Hollywood. All the members are constantly in the news and have made a huge success in their streams. Notably, the face of the family is arguably Kim Kardashian.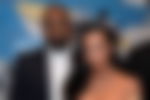 ADVERTISEMENT
Article continues below this ad
The billionaire fashion icon is most popular for her relationship with rapper Kanye West and a number of other business ventures. Likewise, no one would let go of a chance to impress her.
WATCH THIS STORY– 5 best Memes on Chris Paul Choking Yet Again in the NBA Playoffs
And Chamillionaire got the hot end as a person pushed his bid for a Michael Jordan jersey just to impress Kim.
Kim Kardashian means more than Michael Jordan
The story between Chamillionaire and Jordan is really popular. Jordan has waved the millionaire rapper in their initial meeting with one another. What made it worst is Chamillionaire had just gone all out in a bidding war to get His Airness jersey. And the person who kept the bidding going wanted nothing to do with the jersey.
The rapper went on a stream and explained why he had to pay $7000 for Jordan's jersey. He went to an auction hosted by Reggie Bush who was trying to sell off some of his jerseys. The collection caught Chamillionaire's eyes right away. With jerseys of Jordan, Iverson, Carter, and other legends, the rapper had to get his hands on the priced pieces. However, a hindrance came in his way and a bidding war started.
ADVERTISEMENT
Article continues below this ad
He said: "They said four thousand, we kept going back and forth, and then I finally went over to him at seven thousand. I was like 'Hey man, stop raising your hand man you don't want them jerseys.' I said 'How about we both stop? We split the jerseys at 7000 and we split the money.' So we didn't raise our hands no more. Then they said sold to Chamillionaire and that guy right there for $7000. So the guys tells me he didn't even want to get the jerseys. He was just trying to show off to Kim Kardashian who was on stage…"
At the end of it, the rapper had to pay a huge sum of $7000 to get his hands on a Michael Jordan jersey. While it may not seem worth it, Chamillionaire got his chance to tell MJ. However, it did not go his way. Jordan blew him off, and even former Celtics Paul Pierce had to step in to calm the situation. Hence, it all went in vain and the music personality lost all his respect for His Airness.
ADVERTISEMENT
Article continues below this ad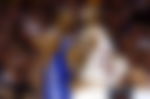 Would you pay $7000 for a Michael Jordan jersey? Let us know your views in the comments below.