Millionaire Shaquille O'Neal Bought a House Without Even Looking Inside Only to Become Neighbours With Secret Celebrity Crush: "If I Ever Dated With Her…"
Published 09/07/2022, 8:45 AM EDT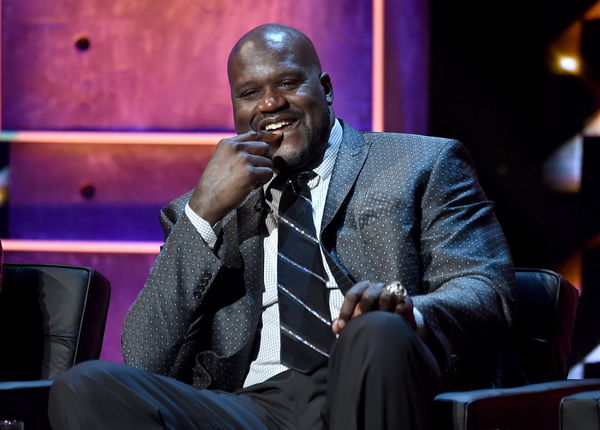 Former Los Angeles Lakers player Shaquille O'Neal once made a public appearance on the 'Jimmy Kimmel Live!' show. And the host did not miss the chance to ask him about the house Shaq bought in LA. He asked if the reason was Paula Abdul and the NBA star wasted no time in confirming that she was indeed the reason.
ADVERTISEMENT
Article continues below this ad
The American pop star first started off as a cheerleader for the Lakers. She later went on to become a choreographer after Michael Jackson noticed her skills. Abdul took an exit from cheerleading a decade before Shaq joined the Los Angeles Lakers, but they went on to become neighbors later.
ADVERTISEMENT
Article continues below this ad
Shaquille O'Neal buys a house across from Paula Abdul
The Hall of Famer appeared on the 'Jimmy Kimmel Live!' show where he played a game of true or false, or 'Shaq or Bullshaq'. Jimmy's first question was if Shaq bought the house because of Paula Abdul. And Shaq quickly said that it was true.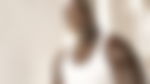 "I was here in LA, I was looking, I didn't really like the house and the guy was like, 'Paula Abdul lives across the street!' I said, 'I'll take it.' Didn't even look inside. 'No I'll take it!" the Big Diesel said. Kimmel asked whether he interacted with Abdul, to which Shaq said, "If I ever dated her or flirted with her, no." 
Paula Abdul talked about what it was like to be Shaq's neighbor on an episode of 'The Big Podcast', wherein Shaq was present too.
"He came to my house with a three-piece pinstripe suit, I was wearing my sweats and you picked me up and you planted me in your house," said Abdul.
When the host further asked about what happened, she added, "When the clock strikes midnight, he pulls down his pants and moons everyone." To which, O'Neal replied, "Paula, you're telling all my business." 
Shaquille O'Neal's off-the-court ventures
ADVERTISEMENT
Article continues below this ad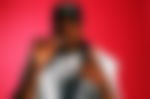 Drafted into the NBA as the overall first pick by the Orlando Magic in 1992, Shaquille O'Neal is recognized as one of the greatest centers in the history of the NBA. Throughout his career, Shaq played for six different teams and won four NBA championships before retiring from the court in 2011. But that wasn't the end of it.
Apart from being an NBA player, Shaq is also a rapper. His debut album, 'Shaq Diesel' was released on Oct. 26, 1993. After the first album went platinum, Shaq released his second album, 'Shaq Fu: Da Return' the following year. In addition to being a rapper, Shaq is also a DJ who goes by the name DJ Diesel, a reserve police officer, and has acted in a few movies as well.
ADVERTISEMENT
Article continues below this ad
Watch this story: 10 Things Chicago Bulls Legend Dennis Rodman Can't Live Without 
After his retirement, Shaq tried a hand in the corporate world. The player-turned-businessman turned out to have a good eye when choosing investment plans. It is evident because his estimated net worth is around $400 million. In addition, the Big Aristotle has several endorsement deals with big brands that fetch him over $60 million a year.