Millionaire Shaquille O'Neal Once Recruited Former Orlando Magic Teammate While Shooting a Film
Published 06/11/2022, 11:30 PM EDT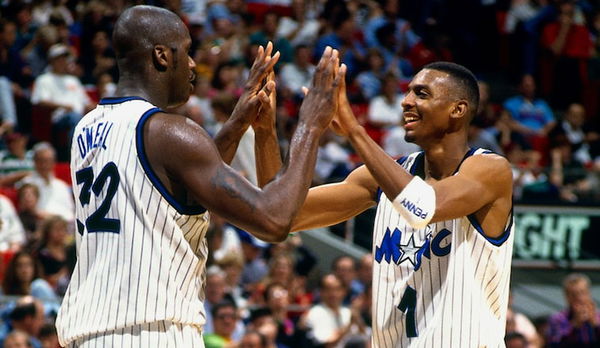 Shaquille O'Neal has a diverse and vast reach in Hollywood. He has done quite a lot of movies throughout his career. He made his debut in Hollywood just a year after getting drafted. While he kept up with his numbers, his fame in Hollywood continued to grow.
ADVERTISEMENT
Article continues below this ad
O'Neal has done movies with several big-time actors. One of Shaq's earlier movies, Blue Chips, is to date his favorite film. The movie was about two basketball players, trying to play for a big college team. Though during the shoot, Shaq found his perfect teammate.
Shaquille O'Neal recruited his perfect teammate himself
ADVERTISEMENT
Article continues below this ad
While on a break between scenes, Shaq and Penny would play games. O'Neal was impressed by Hardaway's passing and how he could dish out dimes to him. O'Neal was a dominant scorer in the paint. He was one of the first centers ever to finish a transition play. Even in today's game, a great center and a guard work out perfectly for any team.
Hardaway and O'Neal played 3 seasons together. Hardaway initially averaged 19 points, 4 rebounds, and 7 assists. Whereas Shaq put up 28 points and 12 rebounds, playing with Penny.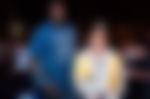 The duo did great, but couldn't beat the Rockets for a championship. Their duo was not exactly an all-timer, but Shaq had a great time playing with Hardaway.
Shaq knew what he wanted
ADVERTISEMENT
Article continues below this ad
It is crazy how Shaq recruited Penny to the Magic at such a young age. These days, getting drafted to the league is more complicated than it was. Scoring is not the only major attribute now. O'Neal saw Hardaway's court vision and knew he would make a difference in his team. Though the Magic never managed to win a title, they played two Finals, one of which included Penny and Shaq's duo.
In today's game, duos are mostly built around shooters. Steph and Klay are famously known as the 'Splash Brothers', KD and Kyrie were once termed as the most skilled duo to ever play, and Chris Paul and D-Book are also considered a great duo.
ADVERTISEMENT
Article continues below this ad
WATCH THIS STORY: Millionaire Shaquille O'Neal Reveals Using Sneaky "Fast Food" Tactic to Please His Women
While all these meetups didn't take place on a movie set, it is interesting how the game has taken its shape around shooters. Who do you think is the greatest duo of all time? Do let us know in the comments.
Edited By: Arunaditya Aima