Millionaire Shaquille O'Neal Once Unintentionally Splashed $21,000 on Son Shareef O'Neal at Mega Auction
Published 06/16/2022, 9:09 AM EDT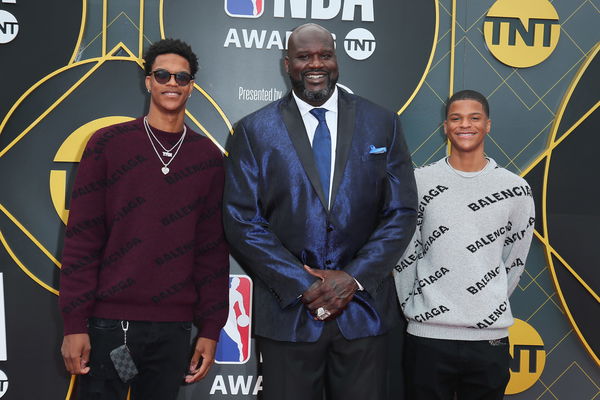 Shaquille O'Neal hyped up the prices of a dazzling Rolex watch at an auction to buy it for his eldest son, Shareef. The bidding started at $15,000. Shaq kept upping the price till he finally sealed the deal for a crisp $21,000.
In fact, Shaq implored his son to raise his hand for the final bidding. Shareef reluctantly followed his father's orders. And eventually, the O'Neal family easily bagged the bidding war.
ADVERTISEMENT
Article continues below this ad
Shareef couldn't believe at first that his dad just bought him a Rolex worth more than 20 grand. In fact, he asked Shaq for confirmation if he can really keep the watch. The Big Diesel nodded in approval and Shareef's face lit up with genuine happiness.
Shaquille O'Neal as a responsible father
Shaq grew up in a single-parent household. His mother, Lucille O'Neal, did her best to raise him and his siblings on her own. Shaq often talks about his mother's sacrifices to take care of all their necessities.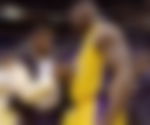 Moreover, Shaquille O'Neal also talks about the influence his step-father had in his life. He disciplined a young Shaq, fidgeting on the fringes of delinquency. In fact, he taught him the responsibilities and duties of a man.
Shaq frequently expresses his gratitude to his step-father for instilling in him the principles required to succeed in life. Therefore, Shaq tries his best to follow in his father's footsteps and do his best to take care of his expansive family.
His parenting is a rare mixture of love, discipline, and a lot of humor. Shaq and his ex-wife Shaunie's parenting has really made Shareef and his siblings responsible, successful, and productive.
Shareef O'Neal and his basketball career
ADVERTISEMENT
Article continues below this ad
Shareef O'Neal has reportedly been deemed eligible for the 2022 NBA draft. But it is highly unlikely that he will be drafted by any team. In fact, he is more likely to get invited to the summer league. And from there he can look for a spot in the NBA's G-league, preferably in an affiliate team of an NBA franchise.
Shareef had to undergo heart surgery in 2018 while playing for UCLA for some underlying heart issues. In 2020, he transferred to the LSU Tigers. There he averaged 2.9 points in 14 games last season.
ADVERTISEMENT
Article continues below this ad
Watch This Story: Did Shaquille ONeal Ever Play For The Celtics?
Shareef has recently received invitations to work out with the Lakers and a few other NBA teams. Can he play in the NBA one day? Comment below.