Millionaire Shaquille O'Neal Spent $500K Like Spare Change Only to Make Son Shareef O'Neal Happy in a 400 People 2016 Bash
Published 10/04/2022, 11:00 AM EDT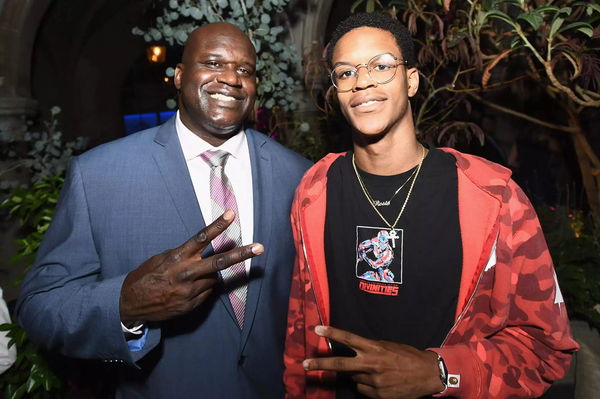 NBA legend Shaquille O'Neal has made some insane purchases over the course of his NBA career. The 7'1″ center has a net worth of $400 million, including his earnings from his NBA career and other business ventures. Shaq has 150 coin-operated car washes, 40 24-Hour Fitness centers, 9 Papa John's, 17 Auntie Anne's Pretzels, and owns 10% of the entirety of Five Guys. 
So, for O'Neal to spend $500k for his son Shareef O'Neal's 16th birthday was like spare change to him. In 2016, Shaquille O'Neal ended up spending $500k on a 400 people birthday party for Shareef's 16th birthday.
ADVERTISEMENT
Article continues below this ad
When Shaquille O'Neal threw an extravagant party for his son
The Laker legend threw a star-studded birthday bash for his son, Shareef. Sons of rapper Diddy aka Sean Combs, Quincy, and Christian, all attended the party. Shaq even got Post Malone to perform at Shareef's birthday party.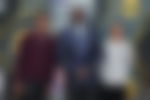 But what really racked up the $500k bill was a blue Lamborghini and customized Jeep Wrangler gifted to Shareef from Shaq and ex-wife Shauna. The party also had an In-N-Out truck parked outside to munch on hamburgers and fries. And a cupcake tower to go along with it at the party as well.
Shaq has spent his fortune quite lavishly. He once bought three Mercedes for his mother, father, and himself even before stepping onto the court. Even though 'The Big Aristotle' has splurged his money early in his career, he has made some very smart investments as his career went on.
O'Neal also has a couple of nightclubs in Las Vegas, a shopping center, and a movie theater to his name as well. 
The four-time NBA champion's $400 million net worth has been made by smart investments every now and then. So for him to spend that much amount for his son's 16th birthday, might not have managed to put even a dent in his pocket.
ADVERTISEMENT
Article continues below this ad
Will Shareef make it to the NBA?
Shareef O'Neal went undrafted in the 2022 NBA draft and is currently playing for the G-League team Ignite. He was once considered a top prospect while in high school. But heart surgery and sustaining multiple injuries to his foot really slowed down his development. 
Many people hoped that Shareef would follow in his father's footsteps and fulfill his dream of playing in the NBA. Even though he has yet to make his debut in the NBA, the milestone is still achievable.
ADVERTISEMENT
Article continues below this ad
Watch This Story – Despite a $400 million net worth and 4 rings Shaquille O'Neal does not want Shareef to follow his path
Shareef may not be as much of a force as his father once was in the league. But he can still be a good role player for a team looking for a big man.