Millionaire Shaquille O'Neal Spent Over $450,000 on a Beautiful Kobe Bryant Tribute That Truly Captures the Mamba's Legacy
Published 06/23/2022, 8:00 PM EDT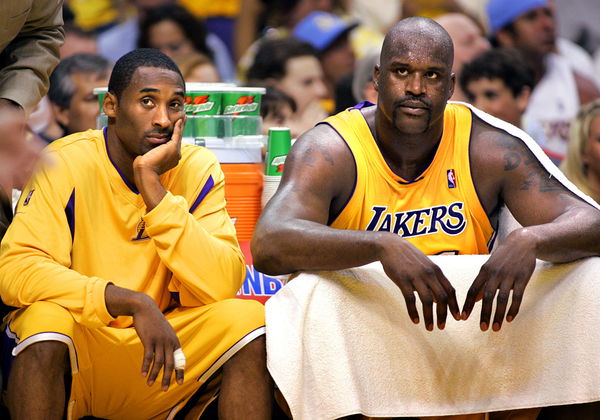 Kobe Bryant and Shaquille O'Neal had a very famous feud. It spanned from their time at the Los Angeles Lakers till 2006. Since then, they became great friends until Kobe's sad and untimely death in 2020. Shaq broke down during Kobe's mourning ceremony. Shaq thought of Kobe as someone dear till the end of the latter's life. Hence, he decided to do something to pay tribute to the "Mamba".
So O'Neal bought a customized Rolls Royce for $455,000. The car had a mural of Kobe's face with a snake representing the "Black Mamba". It led people to understand that Shaq did indeed take Kobe's passing to heart.
ADVERTISEMENT
Article continues below this ad
At the end of the day, they started as brothers. Hence, it turned out to be a nice little tribute to Kobe Bryant.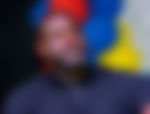 As a duo, they wreaked havoc in the league. They needed each other to win three titles, despite the tensions. Shaq and Kobe were both All-Star players and were feared across the league.
Shaquille O'Neal-Kobe Bryant feud
The long-standing feud between Shaq and Kobe blew up after the NBA Finals loss against the Pistons in 2004. Kobe didn't like Shaq's work ethic, and he was frustrated.
Kobe had a greater thirst to win than Shaquille O'Neal. Shaq's coaches frequently referred to him as "lazy." It caused the superstar duo to argue now and then. Off the court, things between them were not always easy. Bryant and O'Neal frequently disagreed because of their divergent personalities. Kobe was much more concentrated and methodical in his approach than O'Neal.
ADVERTISEMENT
Article continues below this ad
The most notable instance of the aforementioned was Shaq's return from injury in 2001. Bryant and his coach Phil Jackson were enraged by how unfit O'Neal was. After the three-peat ended, the public began to hear about internal issues. And this added fuel to fire.
Watch this Story: Ray Allen, G-Eazy, Gucci Mane, and Other Stars Who Witnessed Stephen Curry Lead The Warriors To Victory vs Celtics In The NBA Finals 2022
ADVERTISEMENT
Article continues below this ad
Shaq ultimately joined the Miami Heat while Bryant stayed with the Lakers after thinking about joining rivals, the Clippers. Then the duo finally reached a truce in 2006.
Do you think Shaq and Kobe would have won more titles if it wasn't for their feud? Let us know in the comments.