Millionaire Shaquille O'Neal, Who Suffers From Sleep Apnea, Reveals The Secret To His Successful Vacation In The Bahamas
Published 06/18/2022, 2:20 AM EDT As one of the lead businessmen, Shaq has created an empire for himself. After dominating in the NBA, The Big Diesel has been on top of the business world. However, Shaq has been through tough times. Likewise, Shaquille O'Neal needs an escape. And he has found the perfect vacation spot.
O'Neal was one of the biggest names in basketball. With the title of most dominant, Shaq made a load of fortune. Furthermore, his business tycoon is among the best. Amassing a massive net worth of over $400 million, he lives a life full of luxury. But with all the fortune also comes a truckload of stress.
ADVERTISEMENT
Article continues below this ad
With loads of stress and even suffering from sleep apnea, the Big Aristotle has the perfect getaway to calm his nerves.
WATCH THIS STORY – 5 best Memes on Chris Paul Choking Yet Again in the NBA Playoffs
Shaquille O'Neal and his perfect vacation spot
Apart from his business ventures, Shaq also hosts his own podcast. But the Big Diesel was off on his vacation during the time of the previous episode. So this time, Shaq gave the details about his door to stress relief. Going to a spot in the Bahamas, Shaq described his perfect getaway.
ADVERTISEMENT
Article continues below this ad
He said: "There's a spot in Bahamas where I walk out this hotel and you see a clear beach and clear water. That's like the entrance way to stress relief. It's like a portal to a different world." Shaq went on, "Once I see that it's like a door opens, it all goes away."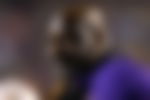 With a net worth so huge, many assume Shaq is living a life with no stress. However, the four-time champion has seen some rough days. From the passing of his baby sister to even Kobe, the Big Diesel had to face serious challenges. Moreover, he also has the dangers of sleep apnea looming over him. Despite all that, Shaquille O'Neal still strives to be better every single day. Working as an analyst, a businessman. and a father, he has never dropped any of his roles. Hence, a vacation is a much-needed getaway for the Big Aristotle. And with a perfect spot in place, Shaq has set another date at the end of this month.
ADVERTISEMENT
Article continues below this ad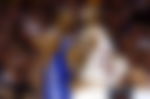 What do you think about Shaq's vacation spot? Let us know your views in the comments below.