Millionaire Son Breaks Silence As Father Shaquille O'Neal Fires Back at 7 ft NBA Star Amid Raging Beef
Published 05/10/2022, 3:30 PM EDT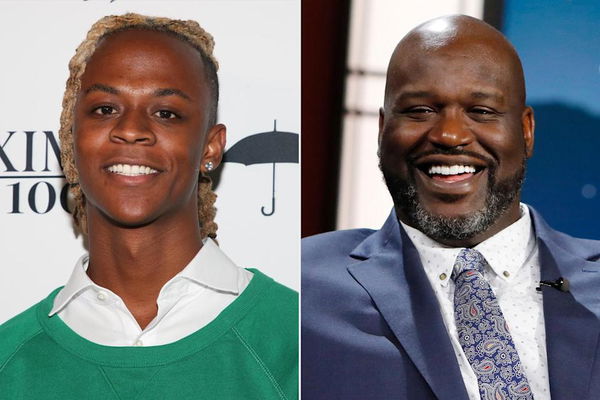 Shaquille O'Neal only brought one thing to his opponents, and that was fear in their hearts. He was an offensive machine and defensively; he was great too due to his size. Standing at 7'1 and weighing more than 300 pounds for most of his career, he was just inevitability during his prime.
He was the Finals MVP 3 times from 2000 to 2002. Defensively, he was named in the All NBA Defensive Second Team three times. Locking him up is not easy but Rudy Gobert differs.
ADVERTISEMENT
Article continues below this ad
He, nowadays, appears as an analyst on "Inside the NBA" and has a podcast called "The Big Podcast with Shaq". There, he along with Nischelle Turner were talking about the Utah Jazz when Gobert was brought up. Shaq mentioned that while he is great defensively, he gives nothing offensively like post moves, etc.
Co-host Spice Adams told O'Neal, "I think Rudy Gobert could hold you to like 12 points." To which, the four-time NBA champion replied, "Yeah, in the first three minutes." O'Neal added, "It's against my religion for somebody to hold me one-on-one. I take that personally."

Utah Jazz center Rudy Gobert then responded on Instagram. Gobert commented on a post by Bleacher Report which talked about Shaq. He wrote, "I would lock his a** up," Gobert has made a fair challenge to Shaq. Does he have a point? Many don't and Shaq and his son are amongst them.
Shaquille O'Neal and his beef with Rudy Gobert
Shaq, then proceeded, to post on Instagram. He posted a screenshot of the comment under the Bleacher Report post. He captioned the picture with the words, "Locked Up". O'Neal's son, Myles commented on his father's post. He wrote, "Does anyone actually believe that Rudy thinks this? Let's stop lying to ourselves; it's obviously becoming a problem."
ADVERTISEMENT
Article continues below this ad
It is not the first time that Shaq has criticized the French player. He has done it before. On January 7, 2021, he criticized Gobert when fellow analyst Kenny Smith called him a good player. He said, "I'm not gonna hate, but this should be an inspiration to all the little kids out there, You average 11 points in the NBA, you can get $200 million."
ADVERTISEMENT
Article continues below this ad
WATCH THIS STORY: Johnny Depps net worth compared with NBA Stars Stephen Curry and LeBron James: Is he richer than the NBA World?
Is Shaq right about Gobert? Do you think Gobert can lock up Shaq defensively? Let us know in the comments!