'Millions for Millions': Chris Webber Drives Charles Barkley Emotional in His Hall of Fame Speech
Published 09/11/2021, 11:17 PM EDT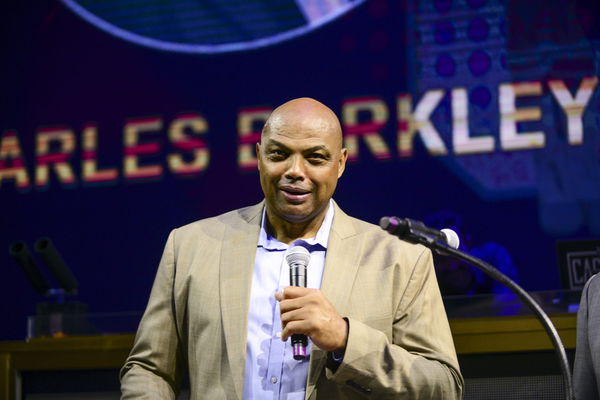 ---
---
Today, almost everyone is looking for a mentor because life coaching is suddenly mainstream. But to find the right Guru is like finding treasure, very difficult. Fortunately for Chris Webber, the Hall of Famer from the class of 2021, he found his light in Charles Barkley.
ADVERTISEMENT
Article continues below this ad
Chris entered the NBA in 1993 when an experienced Chuck was beginning his sophomore season with the Phoenix Suns. But the two had met even prior to that 1993-94 season. In his HOF speech, the new inductee revealed all of it and more.
ADVERTISEMENT
Article continues below this ad
Chris Webber on how Charles Barkley changed his life for good
Just like that iconic and hysterical Nike commercial, the student in Chris and the mentor in Chuck held a great relationship. True, the latter would hate the former posterizing on him, but their off-court relation was built with respect as its foundation.
In his HOF speech, Chris detailed, "To my man Charles Barkley, I'm honored to have you welcome me to the Hall of Fame. You changed the way the game was played from a power-forward position. Personally, you've shown me the way in life, more than once."
A Detroit Country Day HS product, Chris first met Chuck as a teenager in need of motivation. As he further added, "The first time was high school… I got a chance to meet you. I studied your game, I knew your truth, I knew you had an attitude. You complimented me and you encouraged me. The first time after seeing you, I thought, 'hey, maybe I can do what my favorite player says I can'."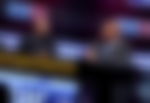 Upon entering the NBA, Chris developed a great mid-range game and if not for his major knee injury, the man would've surely achieved more.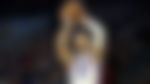 When Chuck trash-talked against C-Webb
Chris Webber averaged close to 24 ppg and 11 rebounds during his six years with the Kings. He helped the Kings keep a 70.1% regular-season win record during those magical years from 2000 to 2004. But prior to all of that, it was him vs Charles Barkley that pretty much got him some limelight.
In a past interview, Chris had revealed how Chuck was once playing the Wizards when he had lost his cool. He detailed the night when Charles thought Chris had fouled him and intimidated the ref to believe it. But that was that, they never allowed those on-court battles to stretch off-court.
ADVERTISEMENT
Article continues below this ad
In fact, the NBA on TNT host paved way for Webber as a broadcaster too. As Chris expressed, "The second time I just want to thank on behalf of all athletes from what you've done with life after basketball. I've never left basketball and I've been part of the basketball for past 30 years… the reason I had such longevity was because of you. You wrote the playbook, be honest, be yourself, whatever happens, happens… I wanna give you your flowers and say thank you. You made millions for millions." 
ADVERTISEMENT
Article continues below this ad
Certainly, the Love Boat impacted Chris Webber in many ways. But why do you think both the men failed to win rings? Help us learn in the comments section below.
Watch this story – Charles Barkley, Steve Kerr, and Other NBA Players Who Michael Jordan Ticked Off