Milwaukee Bucks Coach Mike Budenholzer Explains How Giannis Antetokounmpo Won the Championship the Ideal Way
Published 08/11/2021, 11:30 PM EDT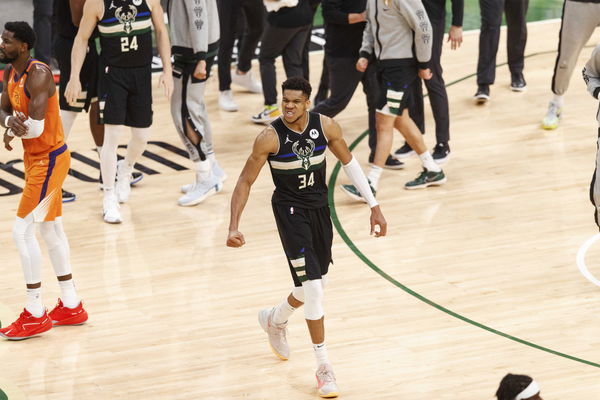 ---
---
At the end of the 2021 NBA season, the Milwaukee Bucks were the champions. However, this was a team that hadn't reached this stage for 50 years. But what made winning this title even better was that it was their main man, Giannis Antetokounmpo, who led them this far. After all the second-guessing about his future in the Bucks last season, the Greek Freak knew better than to leave. And if there is a reason why this title is being celebrated so much, Mike Budenholzer knows it best.
ADVERTISEMENT
Article continues below this ad
How the journey of Giannis Antetokounmpo made it more special
From struggling to get by on the streets of Greece to becoming the Greek god in the NBA, Giannis Antetokounmpo really turned his life around and changed the Milwaukee Bucks' legacy for good. When he entered the league, not much was known about him. In fact, he did not create a big impact as a rookie either.
ADVERTISEMENT
Article continues below this ad
It wasn't until the second year that he showed glimpses of the talent we get to witness now. Yet nobody would expect him to be labeled as the next poster boy of the NBA. Finally, in his fourth season, his scoring average rose drastically. Then, by 2018, he was able to add a two-time all-star to his resume, along with becoming the MVP and DPOY, eventually.
This journey of growth is what Mike Budenholzer emphasized in his interview on SiriusXM NBA Radio. He explained, "There are so many different ways to build a team and so many ways that our league is exciting and entertaining. But when you're drafted by somebody and you grow up there, you find a way to lead that organization, that city, that team to a championship, I think that's probably how most people want it to happen. It certainly has for Giannis."
WATCH THIS STORY: Luka Doncic, Giannis Antetokounmpo & Other European Players Who Came Into The League and Rose to Stardom
ADVERTISEMENT
Article continues below this ad
The city of Milwaukee is still in a celebratory mood
Mike also said, "The city is on fire. Milwaukee is still celebrating, and it's fun to be a part of that. Khris being there for eight years, those guys being together, being the kind of cornerstones and building around them. It's a lot of fun to see it happen this way."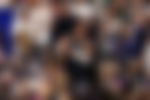 Well, the impact of a Larry O'Brien trophy entering a city is one-of-a-kind. It's not something that fades away easily, especially if the city hasn't seen a title since 1971. However, can the Bucks make it happen again is a question on everybody's mind. They've certainly made some solid moves this offseason but how much it is at par with the rest of the elite teams is something to think about.
ADVERTISEMENT
Article continues below this ad