Milwaukee Bucks' Massive "Disrespect" for NBA Veteran That Possibly Cost Giannis Antetokounmpo His Second Straight Championship
Published 05/29/2022, 11:30 AM EDT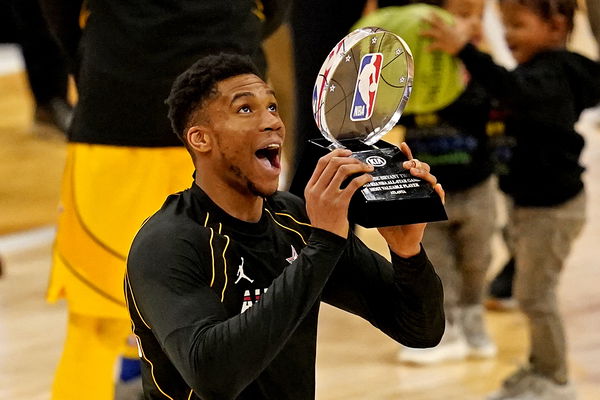 The 2021 NBA champions, Milwaukee Bucks, were eliminated in the second round by the Celtics. They fought for 7 tough games but couldn't hold Boston long enough. The reason behind falling short in the playoffs might have to do with a veteran that left Milwaukee.
PJ Tucker played a key role in Bucks' 2021 championship run. Though he wasn't as alive on scoring, his defense on elite scorers helped the Bucks prevail. To let such a player go wouldn't be a great choice. But the Bucks did exactly that. Tucker felt disrespected after Milwaukee's disgusting move in the offseason.
PJ Tucker could've helped the Bucks win against the Celtics
ADVERTISEMENT
Article continues below this ad
After the 2020-21 season, the Bucks added 3 new additions to the team. These included Serge Ibaka, Grayson Allen, and George Hill. Apart from Grayson, Serge and Hill are both experienced as both have played in the Finals. But what PJ Tucker brings to the table is more rewarding to the team in the long term.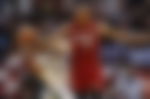 In the 2021 East Semifinals, PJ Tucker went one on one with Kevin Durant. This battle was one to watch. Tucker was guarding one of the best players in the world, handling the pressure on the defensive end, while Giannis dominated on the offense. Tucker brings leadership to the team, but the Bucks didn't want him anymore. After adding 3 new players, they waited for offers from other teams that would sign PJ Tucker and try to match it.
ADVERTISEMENT
Article continues below this ad
Giannis Antetokounmpo would've needed PJ
Tucker felt disrespected and moved on. PJ signed a 2-year $14 million contract with the Heat. While he didn't care much about the championship team, the Heat is now head to head with the Celtics. This would've had the Bucks regret their decision, as Tucker would've been of great help to them.
ADVERTISEMENT
Article continues below this ad
Additionally, Tucker has also been there on scoring as well this postseason, averaging 8 points and 5 rebounds a game. It will be interesting to see if the Heat can make the Finals this year as they play the Celtics in game 7 of the East Finals on Sunday.
WATCH THIS STORY: Giannis Antetokounmpo Fires 6 Word Response to LeBron James' Lakers Stealing Key Member From His Championship Team
Edited By: Ajinkya Aswale