Milwaukee Bucks Owner Explains How Jrue Holiday Was the Missing Piece for Their 2021 NBA Title Run
Published 09/14/2021, 10:19 PM EDT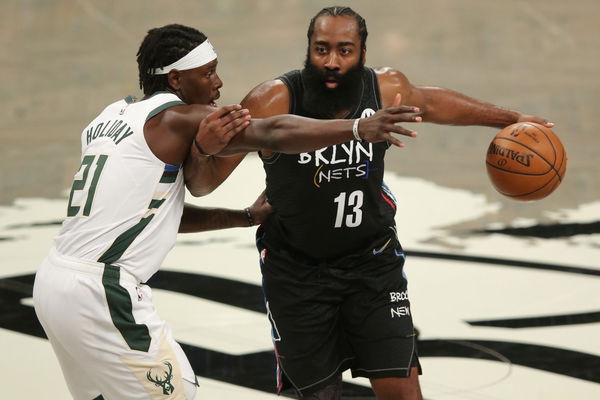 ---
---
For an NBA organization, it is really important to find the right set of players. Shaq needed Kobe Bryant, Michael Jordan needed Pippen, and so many others. Likewise, the current champions, Milwaukee Bucks, wouldn't have gotten this far if they didn't bring in this one player.
ADVERTISEMENT
Article continues below this ad
The Bucks won the NBA championship against the Phoenix Suns last season. After going down 0-2 in the series, a valiant team effort took them over the line. They won the next four games and clinched the title. Notably, Giannis Antetokounmpo received Finals MVP for his performances.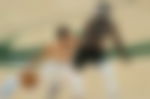 However, it won't have been possible for them to get this far without Jrue Holiday. Before this, they had a defensive hole in their roster and desperately needed a star. Hence, last summer, they went all out on a Jrue Holiday trade, and he made the expected impact. General Manager Jon Horst was the main reason the Bucks went for the guard.
ADVERTISEMENT
Article continues below this ad Milwaukee Bucks find their missing piece
In a recent interview with The Athletic, Bucks' owner, Marc Lasry, made an appearance as the guest. While on, he spoke about how it was Horst who felt that Jrue Holiday would be the missing piece on the Bucks. In addition, he also talked about how some of their players are great guys.
Lasry said: "Jon Horst was a huge fan of Jrue. You know, I knew who he was. I thought he was a really good player and I knew he was a great defensive player. I just didn't know the person he was. And Jon felt really strongly that we should go all in with Jrue and felt like is he's on our team, he's the missing piece. We signed off on that obviously and what you found is that Jrue, as an individual, is just off the charts. Smart, thoughtful, his parents did a phenomenal job. You would be proud to call him your son."
ADVERTISEMENT
Article continues below this ad
He further spoke about Jrue's first practice when he covered Giannis. After that, Jon told him that the 'Greek Freak' was aware of how good Jrue is because he has covered him. Lasry also felt that Holiday became a big part for Giannis to re-sign because he could see what the Bucks were willing to do.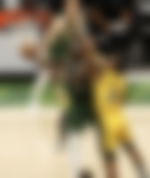 Unsurprisingly, Jrue fit right in with Milwaukee. His defensive masterclass, with an ability to score, added another dimension to Milwaukee. In the finals, he had some crucial plays as well. Holiday put up 16.7 points, 9.3 rebounds, and 6.2 assists in the finals and was a huge part of their success.
ADVERTISEMENT
Article continues below this ad
Do you think Milwaukee Bucks can defend their title this year? Let us know your views in the comments below.
WATCH THIS STORY: Michael Jordan's Insane One-Handed Ball Fakes Will Shake You To The Core