'Mindboggling How Good This Moth***ker Was': Zach LaVine on Matching Franchise Records Set by Michael Jordan
Published 03/05/2021, 12:53 PM EST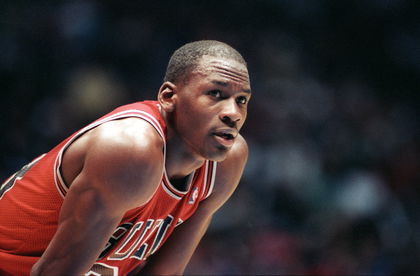 ---
---
The Chicago Bulls aren't currently enjoying their success from the 90s. Michael Jordan is no longer shooting those beautiful jumpers for them, but Zach LaVine is trying his best to keep the franchise in playoff contention. 
ADVERTISEMENT
Article continues below this ad
Zach LaVine has been posting breathtaking numbers, and fans are wondering if it is Michael Jordan himself operating from LaVine's body. But when was the last time LaVine met 'His Airness?' 
Zach LaVine recollects memory of meeting Michael Jordan
ADVERTISEMENT
Article continues below this ad
It is not quite like how we think it is. Though Zach LaVine is a Bulls superstar, he doesn't often get the chance to have a chat with a player who won six championships with the franchise. 
LaVine recalled his memory of meeting Michael Jordan during a recent appearance on 'All the Smoke' podcast. 
"I met him actually in my rookie year – I did a workout in Charlotte, and he walked in early into the workout and all of us are hyped. I went over and shook his hand and his hand was so goddamn big and he grabbed my forearm," LaVine expressed. 
LaVine also half-mentioned that he hasn't spoke to MJ in a long time. It creates a cause for worry because Bulls fans might think that Jordan is no longer connecting with Chicago players to offer them motivation. 
LaVine used an expletive to describe Jordan's talent
Zach LaVine has been a treat to watch this season and has been matching up to several franchise records set by Michael Jordan. The six-foot-five swingman wants to keep moving forward in that aspect, by is still enamored by MJ's list of records. 
"It's crazy, especially the stats that you see and you hear. There was one that was crazy that came out this month. I think I'm averaging 30 this month and I'm tied for the 31st best month in Bulls history. It's mindboggling how good this moth****cker was," LaVine mentioned. 
ADVERTISEMENT
Article continues below this ad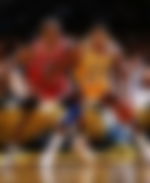 The 25-year-old just like everyone else expressed that he wished he had played against him, but he's now carrying forward a legacy. LaVine has a mighty responsibility of taking the Bulls into the playoffs as they're currently one spot behind the contention.
LaVine has also deservingly earned his first All-Star selection this season after putting up averages of 28.7 PPG, 5.2 RPG, and 5.1 APG.
ADVERTISEMENT
Article continues below this ad