'Miss You Kobe': Twitter Reacts to Michael Jordan and Vanessa Bryant Inducting Kobe Bryant to the Hall of Fame
Published 05/15/2021, 9:10 PM EDT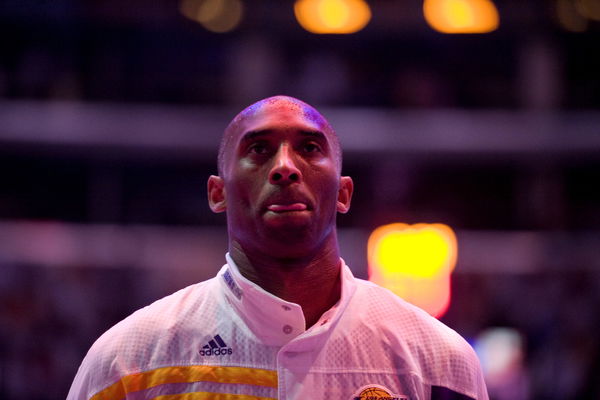 ---
---
The Basketball Hall of Fame ceremony is underway right now. Featuring legendary players like Tim Duncan and Kevin Garnett, and legendary coaches like Rudy Tomjanovich, the 2020 Class has it all. But arguably the biggest name on the list is that of Kobe Bryant.
ADVERTISEMENT
Article continues below this ad
Kobe, also known as 'Black Mamba,' played a whooping 20 seasons in the NBA and truly transformed the game. Not only did he rack up monstrous stats and awards, he truly showed what it takes to be successful in the game.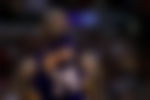 Be it his sacrifices, or his hardships through injuries, Kobe inspired an entire generation with his approach to the game of basketball. If anyone deserves to be in the Hall of Fame, it is Bryant.
ADVERTISEMENT
Article continues below this ad
Michael Jordan and Vanessa Bryant induct Kobe Bryant to the Hall of Fame
While he almost had a perfect career, it is unfortunate to say that the Mamba couldn't celebrate this prestigious honour. To celebrate the Mamba's legacy, his wife Vanessa Bryant, along with his idol Michael Jordan, stepped on to the podium today.
Vanessa, who was speaking for the first time after last year's memorial service, gave a rather emotional speech about her husband getting into the Hall of Fame. From speaking about his role as a father to him proving his haters wrong, Bryant spoke about what made Mamba unique.
But one of the most interesting stories was about Kobe's commitment to his fans. Vanessa opened up about why fans were so important to the late Lakers' legend. "One of the reasons my husband played through injuries and pain was because he said he remembered being a little kid sitting with his dad to watch his favorite player play."
She added, "Kobe didn't want to disappoint his fans, especially the ones in the 300 sections that saved up to watch him play the kids with the same excitement he once had. I remember asking him why he couldn't just sit a game out because he was hurting. He said, 'what about the fans that saved up to watch me play just once'."
'Black Mamba' was adored by fans all around the world. While he might not be with us, him being inducted by his idol Michael Jordan and wife Vanessa Bryant is perhaps the perfect storybook ending to a legendary story.
Twitter reacts to Kobe Bryant's induction
Given how driven Vanessa Bryant's speech was, twitter instantly erupted, celebrating the Mamba's success. Fans also spoke about the resilience shown by the Vanessa Bryant in the first place who kept her composure in such an emotionally driven situation.
Kobe truly had two hall of fame careers in one.. Who does that?!

— 🏁 Jamal Crawford (@JCrossover) May 15, 2021
I don't know how long it will be before my heart doesn't crack a little bit when I look at Vanessa. She's a strong woman and isn't defined by Kobe, but for the moment my heart just breaks every single time.

— Jemele Hill (@jemelehill) May 15, 2021
ADVERTISEMENT
Article continues below this ad
ADVERTISEMENT
Article continues below this ad
The Mamba might not be here with us right now, but he is forever in the hearts of the NBA fans. This Hall of Fame induction was certainly the perfect way to cap off Kobe's legacy.