'MJ Set the Standard': LeBron James Opens Up on Playing Pick-Up Games While Shooting for Space Jam Sequel
Published 03/10/2021, 12:00 PM EST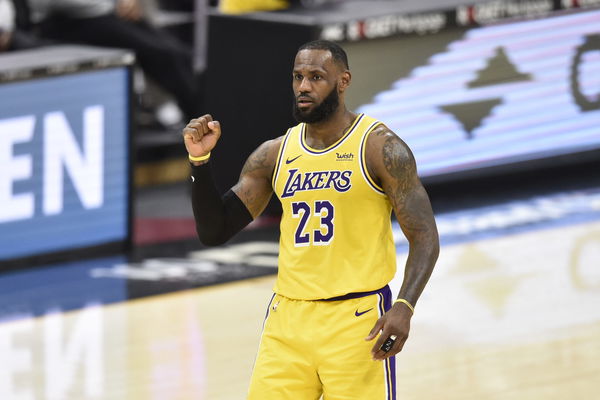 ---
---
LeBron James is the lead actor in 'Space Jam: A New Legacy,' and it can't get any better than this. The sequel to Michael Jordan's 1996 Space Jam movie will be out in a few months and fans just can't contain their excitement. 
ADVERTISEMENT
Article continues below this ad
James is just the right man to fill into the mighty shoes of MJ. The latter left behind a legacy by transforming the film into a success, and it is now the four-time MVP's responsibility to sustain the reverence fans have towards the sequel. 
Moreover, one topic that always comes into the equation is the constant comparisons between LeBron and MJ. These two never escape the light of such topics, and it follows them everywhere they do no matter what they do.
ADVERTISEMENT
Article continues below this ad
LeBron James followed Jordan's tradition of playing pick-up games on the set
It is no secret that Michael Jordan played pick-up games on set while shooting for Space Jam. It helped him stay in touch while filming, and these games were no ordinary ones. 
Top-tier NBA players used to visit the set to sweat out MJ and create an intense environment there. That contributed to Jordan's flow while filming, and LeBron James grew up to become a huge fan of it. So when he was shooting, James got a similar court constructed on the set. 
"Obviously, MJ set the standard for that, to be able to have that gym there on set to get your workout in. So I took that from him. And to have a lot of my colleagues, a lot of my friends that are in the NBA come and be a part of the training and the runs that we had there, it was wonderful. It was beautiful and something I will never forget," James told Entertainment Weekly.
ADVERTISEMENT
Article continues below this ad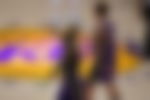 The Space Jam sequel will also have a supporting cast from the NBA, just like its predecessor. However, LeBron James was reluctant to give out the names although he did mention he got a lot of texts asking to be filled up into the spot. 
'Space Jam: A New Legacy' premiers on July 14, 2021. LeBron James has given out a lot to look forward to by doing an interview with Entertainment Weekly. Are you excited for the movie to drop?
ADVERTISEMENT
Article continues below this ad