'MJ Wouldn't Say Anything' – Former NBA Star Slams LeBron James For 'Full Health' Comments
Published 05/06/2021, 6:34 AM EDT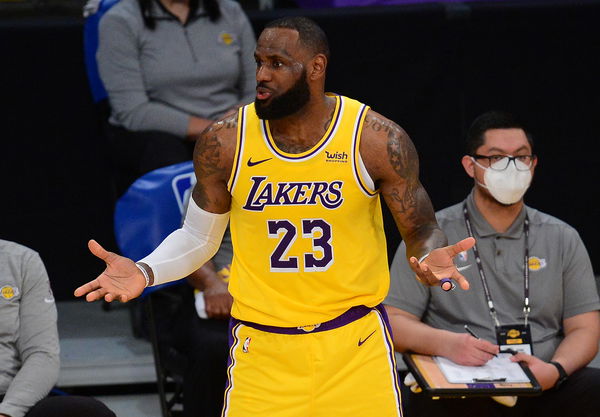 ---
---
LeBron James made his long-awaited return this past weekend. After sustaining a high ankle sprain last month, LeBron took to the court against the Sacramento Kings. However, there was obvious rust for LeBron, as the Lakers lost the game. The Lakers then lost another game against the Raptors. However, it was his comments after the game that caught the eye of fans, where he spoke about his health.
ADVERTISEMENT
Article continues below this ad
Jay Williams gives LeBron James credit
Former NBA player Jay Williams addressed LeBron James and his recent comments about his health. Williams noted that LeBron James defied expectations this season. After winning the 2020 NBA championship, the Lakers and James only had 71 days before the start of the new season. Despite the short turnover and his advanced age, LeBron did not take any time off until his injury, which is astonishing.
ADVERTISEMENT
Article continues below this ad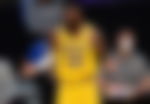 Williams said, "LeBron James took no time off. Remember after they won a championship, everybody started talking about, 'Maybe LeBron should load manage and really kind of ease into this.' He didn't do that. He refused to do that, played almost every game throughout the season. I respect that about LeBron, puts him in a tough situation now. I still think if he's healthy they'll be OK."
LeBron shouldn't have made that statement about his health
Williams added that he has the ultimate admiration for LeBron for the professionalism he exhibited in the first part of the season. In fact, Williams is confident that the Lakers will be able to find playoff success regardless of their position if LeBron is healthy. But he was very critical of LeBron for his comments about his health, thinking that it was his safe exit. Williams lambasted James and reminded him that Michael Jordan wouldn't say something like this.
ADVERTISEMENT
Article continues below this ad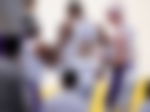 Williams said, "As a guy who played for the Bulls, who has watched Michael Jordan for a long time, I've never heard MJ say something like that [comments about health]. MJ just wouldn't say anything."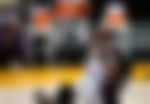 ADVERTISEMENT
Article continues below this ad
Can LeBron James recover and lead the Lakers again? He is taking some time off over the next few games to heal his ankle. The Lakers want to be very careful about his injury. His health will be crucial during the playoffs for the Lakers. Therefore, they shouldn't be risking him during the final stretch of the regular season.