MLB Legend John Smoltz Reveals Who Is a Tougher Golf Opponent: Michael Jordan or Tiger Woods?
Published 04/09/2022, 2:39 PM EDT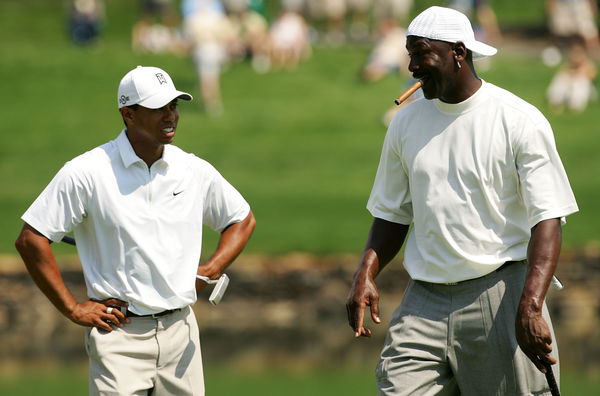 Michael Jordan and Tiger Woods are two of the greatest American athletes of all time. Both of them are pioneers in their sport and masters of the craft. And they are loved by millions of fans from around the world. But is tougher to beat in golf? An MLB legend gives his insights on that.
John Smoltz is a baseball legend who has played golf with both Michael and Tiger. Even though he has had success in playing against these two, he does have some legendary stories. He had considerably lesser success while playing against Tiger, but they still competed in ways that would give Tiger a disadvantage.
ADVERTISEMENT
Article continues below this ad
Tiger Woods wouldn't care if you trash-talk but never talk trash to Michael Jordan says Smoltz
Smoltz was the Dan Patrick show, and he recalls his experience playing golf with the two GOAT's. He says, " Well, they're both the same in the same sense, in the will to win and to talk trash at the same time, is second to none. Tougher to play against Tiger Woods, because he's almost impossible to beat."
He says Tiger, in order to make it fair would give him three matches. 1v1,2v2 and 3v3. Tiger would almost always win the 1v1 but Smoltz says he won a lot in the 3v3. And it would all come down to the 2v2. He recalls a story where one of his friends made a hole in one against Tiger. And Tiger went 12 under in the next 22 holes to win the match. Before he started his run, Tiger gave a look to Smoltz, indicating that he was coming for him.
ADVERTISEMENT
Article continues below this ad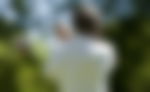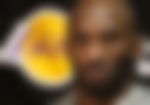 Smoltz says Jordan was a better trash talker than Jordan. He says that " On the last hole of the match we're playing in Chicago, he's standing over a thirty footer… And he goes, this is no big deal and he starts reciting his resume. It was impressive… and he made the put." He adds that hasn't been a professional golfer like Michael Jordan and the way he will himself to win is incredible.
ADVERTISEMENT
Article continues below this ad
WATCH THIS STORY: NBA legends who think LeBron James is the GOAT