Conor McGregor's Sparring Partner Coins Him As 'Michael Jordan' of this Generation
Published 01/20/2021, 11:01 AM EST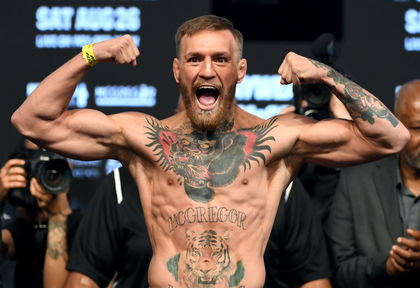 ---
---
Michael Jordan is widely considered the greatest basketball player of all time. While LeBron James is making a run at that crown, there are definitely more supporters in the MJ camp. Greatness in any field or sport is often equated to what Jordan achieved in basketball.
ADVERTISEMENT
Article continues below this ad
Pro boxer Dylan Moran (15-1) is one of the boxers that Conor McGregor spars against. After working with Conor, Moran has come to the conclusion that Conor is the MJ of this generation of fighters.
"Being involved with Conor McGregor is amazing. If you'd told me last year that I was going to be Conor's sparring partner, I would've never believed you, but here I am."
ADVERTISEMENT
Article continues below this ad
"He's the Michael Jordan of this generation. It's some of the best sparring I've had. Most enjoyable, he's just kinda jelly. It was really, really good sparring, really enjoyable. Conor's hands are unreal. He's like a chess master with high-class boxing."
While Conor is one of the best fighters in recent history, many would form an argument against this comparison. However, Conor has a lot of lofty achievements in his sports that maybe this comparison can be fitting.
Michael Jordan and Conor McGregor on the same plane?
ADVERTISEMENT
Article continues below this ad
If you compare achievements, it is hard to say they are equitable. For example, Michael Jordan has won 6 NBA Championships without losing a single series. Conor has lost in a title fight before, to Khabib Nurmagomedov in 2018. Meanwhile, other UFC fighters like Jon Jones and Khabib himself are undefeated in title fights.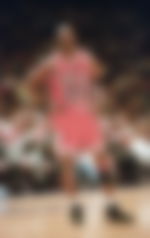 But no fighter has had the same cultural impact as what Conor has had in MMA. He has been a trailblazer that changed how people viewed the sport. He made the press conferences just as awaited as fights, generating extreme amounts of hype for both.
ADVERTISEMENT
Article continues below this ad
MJ had the Midas touch with how people responded to his endeavors. Conor seems to have the same gift. Even if the result on the court or in the cage isn't the same, the impact both men left on their sports is very comparable.