'Money Got Too Much': Kevin Garnett Picks Kevin Durant as His Best One-on-One Player in a Fantasy Setting
Published 08/29/2021, 1:23 AM EDT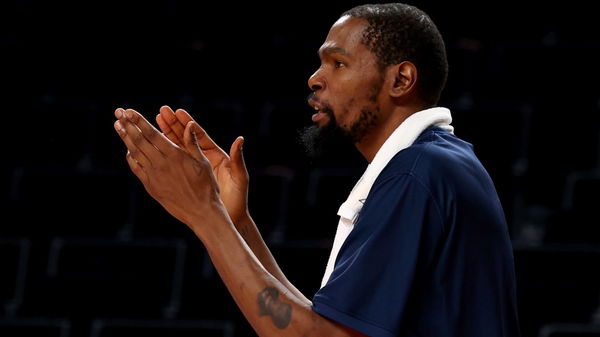 ---
---
Kevin Garnett certainly makes into the list of the greatest power forwards of all time alongside Kevin Durant and other legends. His shot-blocking & rebounding were unmatchable, and he successfully coupled that defensive acumen with offensive wizardry.
ADVERTISEMENT
Article continues below this ad
The newly crowned NBA Hall of Famer is currently more active as a storyteller than as anything else. His interviews are always interesting and so are his opinions on GOAT conversations. Recently, the former champion sparked a debate with a creative question that sprouted in his basketball-heavy mind.
ADVERTISEMENT
Article continues below this ad
Kevin Garnett and his basketball fantasy
If KG was ever in the shoes of Adam Silver, the NBA would surely look different, and he proved this with his recent Insta story. The story (now vanished after reaching the 24-hour mark) raised curiosity among fans.
It posed a hypothetical situation and asked, "What if the NBA had a game of 'Ones'.. Gotta be in top 20 in scoring, 5 dribbles max n call your own foul n get 2 fouls each.. Hv other players Ref the game.. Only 10 contestants FOR A COO 10 mil.. Who signs up and who wins that… lotsss of great one on ones but who's the nicest at? Just thinking… what y'all think?"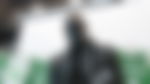 Currently, KG is #18 on the all-time scoring list of the NBA and it's obvious that he can nail one such one-on-one setting. He (26071) is just 2188 points ahead of Kevin Durant (23883) who is #26 on the list.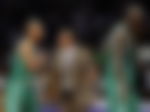 Kevin Durant wins the poll
ADVERTISEMENT
Article continues below this ad
Kevin Garnett's choice for one such made-up play, Kevin Durant, was also the first choice of the fans who answered. As KG added to his story later, "Man most of y'all think saying KD! Or Dame! REALLY? I mean I had KD TOOO.. money got too much with em *emojis*"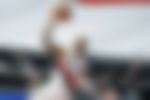 KD uses his elite agility and a scorer's mentality to dominate over his defenders. A phenomenal wing player, The Sniper uses his insane reach to score those mid-range jumpers with absolute ease. So yes, unless someone like Damian Lillard scores his logo threes and keeps KD guessing, it's tough to beat him in a one-on-one. 
ADVERTISEMENT
Article continues below this ad
So what would you say, is there any active player who can outclass KD in a face-to-face war under KG's rules? Help us know in the comments section below.
Watch this story – LeBron James, Kobe Bryant, Kevin Garnett, and Other NBA Players Who Did Not Attend College