Months After 300 Lb Zion Williamson Got Called "Barkley and Shaq's Baby" on National TV, Shaquille O'Neal Turns Devil's Advocate on His Massive Weight Loss
Published 10/04/2022, 6:00 PM EDT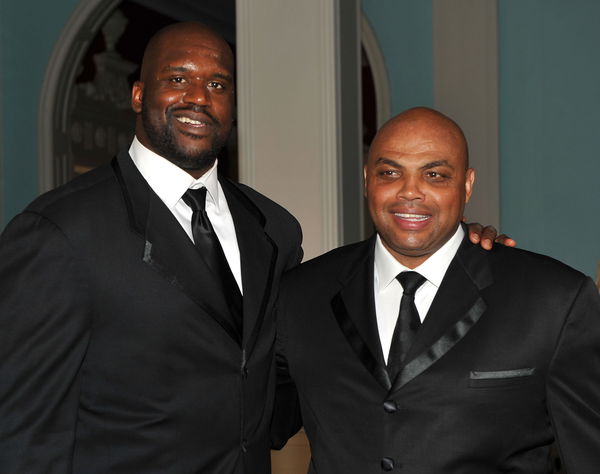 NBA legend Shaquille O'Neal is one of the most dominant big men ever. Ever since he stepped onto the league, he dominated his opponents. There was no answer for his physicality and O'Neal bullied almost every opponent. Not many could stop him in the low block. Another legend who dominated the league with his physical attributes was Charles Barkley. He was one of the most fierce players during his prime and a rebounding machine.
ADVERTISEMENT
Article continues below this ad
In recent times, there have not been many players that could bully as Shaq and Chuck did. Superstar Zion Williamson had all the potential to be as dominant as the two legends. The power forward was the #1 pick in the 2019 NBA draft. He hit the ground running and started showing glimpses of his potential. However, he missed most of his rookie season with injuries. He only played 24 games.
ADVERTISEMENT
Article continues below this ad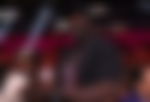 In his second season in the league, he played 61 games and averaged 27 points per game. And he earned a spot on the NBA all-star team. However, he missed the whole of the next season owing to injury. In November 2021, there were reports he could be back. But it looked like Zion had gained some weight during the rehab. He weighed 300lb reportedly.
Shaquille O'Neal shares his concern about Zion losing weight
During the 'NBA on TNT' show, Charles Barkley commented about Zion's weight gain. Barkley joked, Zion looks like he and Shaq had a baby. Shaquille O'Neal and the rest of the crew could not stop laughing hearing this. During the media day, it looked like Zion Williamson had lost some weight. And O'Neal shared his concern about his weight loss in the latest episode of his podcast.
"He looks good, but he's Zion. So they're gonna be bringing that pain. They're gonna be bringing that force when they play against him," Shaq said. He continued, "I just hope his new little body can withstand that. When I started losing weight and getting thin, I would get injured more you know. Especially from contact."
ADVERTISEMENT
Article continues below this ad
WATCH THIS STORY – What Luke Walton said about Kobe Bryant and Shaquille O'Neal
O'Neal added, "But listen, he looks good, I wish him well. But hey, I liked him when he was big Zion. Not the Zion 'If me and Chuck had a baby!'"
Williamson has been one of the most hyped players owing to his dominance in high school basketball. The highlights from his high school years are unreal and went viral. He already looked like a grown man among boys. After some impressive high school displays, Zion opted to play for Duke. He won multiple individual accolades playing one year for Duke and then declared for the NBA draft.
ADVERTISEMENT
Article continues below this ad
Many fans and analysts felt Zion could not emulate what he did in high school and college in the professional league. Many felt he could not dominate the NBA, and some even suggested he should lose some weight to survive in the NBA. But he showed he could be a superstar in the league. However, injuries have been a huge concern.
It will be interesting how Zion Williamson would perform in the upcoming season.