'More Famous Than Them All' – Photographer Says More People Wanted to Meet Michael Jordan Than The President
Published 05/06/2021, 5:30 AM EDT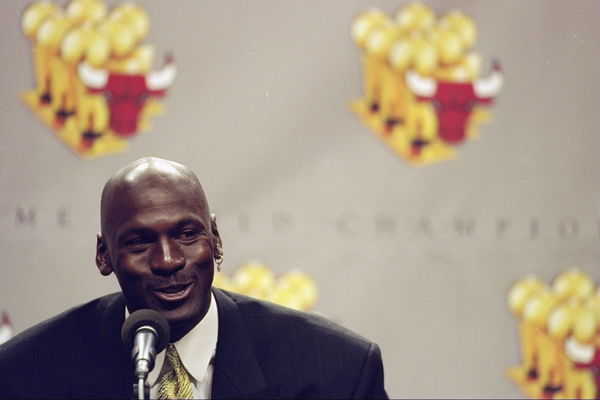 ---
---
Michael Jordan was and is one of the most recognizable figures in the world. After entering the NBA in the mid-80s, Jordan had a meteoric rise, becoming one of the most famous athletes in the world. Jordan was an incredibly gifted player, who did things almost no one could. His fame knew no limits and would eclipse even the brightest stars around him, such was the power of 'His Airness.'
ADVERTISEMENT
Article continues below this ad
Michael Jordan was more famous than the president
Photographer Walter Iooss did an interview with the Guardian. He spoke about a photoshoot he did with Michael Jordan for Sports Illustrated in the 1980s. Jordan was a very young player at that time and was on the rise. Despite this, he had an aura about him that no one did. Everyone wanted to meet Michael Jordan, more so than any other famous person in the world. It was his special trait.
ADVERTISEMENT
Article continues below this ad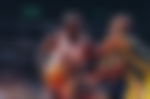 Walter said, "He was a terrific person, very interesting, very smart. The way he looked, athletically speaking, was unmatched in the history of sport. Following the Chicago Bulls around was like following the Rolling Stones. Michael had his own locker room away from the team because everyone – and I mean everyone – wanted to meet him. If the president had arrived, people would still have been more interested in meeting Michael. He was more famous than them all."
MJ struggled during the 80s
During the 80s, Jordan was establishing himself as one of the best players in the league. He became one of the most popular acts in the NBA and made the Chicago Bulls a must-see. Prior to his arrival, the Chicago Bulls were a floundering team. But Jordan completely revolutionized the team, and then the rest of the NBA. The league started to have more success and notoriety when Jordan was thriving.
ADVERTISEMENT
Article continues below this ad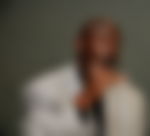 While Jordan was very popular in the 1980s, he wasn't very successful during that time. The Bulls were still a work in progress during this time. With each season, Michael Jordan was getting better. He and the Bulls had their biggest challenge in the 'Bad Boys' Detroit Pistons. But once they overcame them in 1991, the Bulls never looked back.
ADVERTISEMENT
Article continues below this ad
Between 1991 to 1998, Jordan and the Chicago Bulls went on to win six NBA championships in eight seasons. The Bulls dynasty is held in the highest regard for everyone, and Michael Jordan was at the center of it.