'More Like 34′ – Blazers' Jusuf Nurkic Dismisses New York Knicks' Rumored Attempt To Aquire Damian Lillard
Published 05/02/2021, 6:15 AM EDT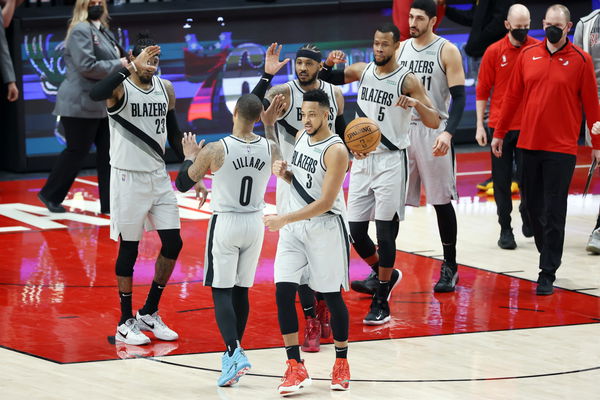 ---
---
Damian Lillard is one of the biggest stars in the NBA today. The Portland Trail Blazers guard has been one of the best performing players in the league. Many fans and analysts have called Dame the most clutch player in the NBA. Lillard lives up to this reputation, making big shots in the dying moments of a game regularly. But fans question why Lillard doesn't move to a bigger market. And if rumors are to be believed, the Knicks are going to give him a chance.
ADVERTISEMENT
Article continues below this ad
Nurkic slams Lillard-t0-Knicks rumors
According to rumors, the New York Knicks are looking to trade players and picks to bring in Damian Lillard. The Knicks do not want to give up some young stars but are willing to part with several picks. Portland Trail Blazers star Jusuf Nurkic took to Twitter to poke fun at the rumors. He suggested that the New York Knicks give the Trail Blazers' 34 picks in exchange for Lillard.
ADVERTISEMENT
Article continues below this ad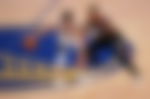 Damian Lillard has been one of the best players for the Portland Trail Blazers in recent memory. Since joining the NBA, Lillard has been excellent. He won the Rookie of the Year for his phenomenal season. Since then, Lillard has built his reputation as one of the most clutch stars in the league. Lillard has made several incredible last-second shots to help the Trail Blazers get big wins. His iconic half-court shot in the 2019 playoffs against OKC.
Damian Lillard looking for a new team?
For the season, Lillard has been putting up fantastic numbers. Currently, Lillard is averaging 28 points, 7 assists, and 4 rebounds. Because of his performances, Lillard has earned MVP considerations this season. Due to injuries to other stars, Lillard's MVP stock went up. But he probably will not be able to win the title, because of how well Nikola Jokic has been playing this season.
ADVERTISEMENT
Article continues below this ad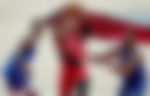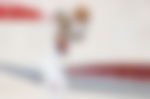 Fans have been hoping that Damian Lillard moves from Portland to play for a bigger market. Despite being a strong team, the Trail Blazers do not have enough in their domestic market to help lure bigger names to the franchise. Therefore, Lillard will not be able to win an NBA championship, unless something changes. Given how well the Knicks have played this year, and a change in the culture, they will hope that they can finally lure a big franchise star to their team.
ADVERTISEMENT
Article continues below this ad
Will Damian Lillard ever leave the Blazers? Let us know in the comments below.