'Most Backward Sh*t': Draymond Green on Why He Likes to Calls Out Media
Published 09/06/2021, 1:00 AM EDT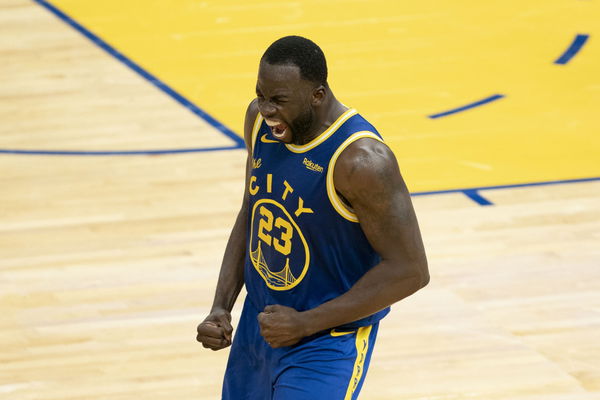 ---
---
Media trial is a real phenomenon. Even in sports, a star player goes through a truckload of allegations and challenges from this medium. No wonder players like Kyrie Irving, Naomi Osaka, and others have expressed their disinterest in doing interviews in the past. But there's one man who handles the slog pretty well, it's the Warriors' Draymond Green.
ADVERTISEMENT
Article continues below this ad
The Day-Day is all tit-for-tat when it comes to dealing with criticism. Like on-court, like off-court, he isn't someone who would not question a bad ref call or baseless media claims. So what is it that triggers the veteran?
ADVERTISEMENT
Article continues below this ad
Draymond Green revealed why he keeps coming back at media
After the USA Men's Basketball Team's Tokyo Olympics 2020 opener loss against the French side, the world media went crazy. They had already grilled Team USA over their two exhibition match losses in Vegas, but this was bigger. Just as they discarded America's shot at winning the Gold, it left Draymond Green fuming.
In a recent interview with Carmelo Anthony, the GSW power forward revealed his disdain. The 31-YO expressed, "I love to call the media out on their wrong takes, the things that they say, or the narrative that they try to drive… the moment we do something wrong, if you come out and you say, I'm guaranteeing this win and you lose, they are going to play your sound by over and over and over again. If you come out, you do anything wrong, they're going to hammer at that. But they can say anything and no one holds them accountable."
The 3x NBA Champion has all the reasons to get mad because a current narrative discards him as an offensive threat. Plus, his revelations about Kevin Durant and the episode that followed his trade again faced some heat on social media.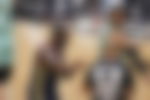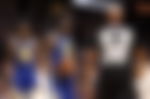 The Warriors' veteran has something against particular media houses
ADVERTISEMENT
Article continues below this ad
Although The Dancing Bear did not name anyone particularly, he hinted it towards Charles Barkley, Shaquille O'Neal, Stephen A. Smith, Max Kellerman, and others. 
The 6'6" Michigan-born added, You can literally go on TV, on TNT, on ESPN, whatever and be deada– wrong. Then you just go back tomorrow and talk about something else. That's some of the most backward sh*t to me. That's bullsh-t… The moment I said something wrong, everybody was on my a–. I'm like no, hell no. But the moment you call them out… they get real sensitive and I enjoy seeing sh-t from that side. You should also know how that feels… No love lost."
ADVERTISEMENT
Article continues below this ad
This had Carmelo Anthony chuckling as he felt the pain as a mutual issue. Now, with the upcoming season around the corner, Dray knows it well that a poor show will again make him the center of all the criticism. So what do you think, should Draymond keep using platforms like The Uninterrupted or others to discard media or should he start living with it? Help us learn your opinion in the comments section.
Watch this story – Stepping Over Draymond Green and Other Moments LeBron James Completely Lost His Cool