'Most Complete Player': Jay Bilas Explains Why His Number One Overall Pick Would Be Cade Cunningham
Published 07/28/2021, 12:30 AM EDT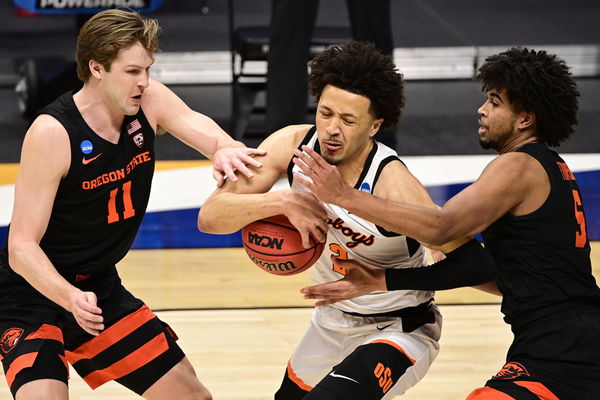 ---
---
Until Jalen Green hadn't impressed the Detroit Pistons with his workout, the undisputed Overall No. 1 pick was Cade Cunningham for them. The Pistons need that all-rounder on their roster, who will at least help them get up from the last few spots in the Eastern Conference standings, an every-year occurrence. Still deliberating on Jalen, Jay Bilas spoke up to make the Pistons decision easier. He believes that Cade Cunningham is the perfect fit for them.
ADVERTISEMENT
Article continues below this ad
Jay Bilas would pick Cade Cunningham without thinking twice
ADVERTISEMENT
Article continues below this ad
After almost 50 years, the Detroit Pistons got the first pick in the NBA Draft, despite being the second-worst team in the league this season. Next in line is Houston Rockets, who might want Green if the Pistons take Cade Cunningham. But nothing is set in stone yet and if it were up to Bilas, he would choose Cade, eyes closed.
On ESPN, Bilas was asked what he would do with the No. 1 overall pick, he confessed, "I would not hesitate to take Cade Cunningham. Look, over the years we have evaluated a lot of players, and Cade Cunningham is the most complete basketball player that I can remember coming into the draft."
"He really does check every single box. He does everything well. At 6'8″, he's a point guard with a 7-foot wingspan. He defends well, is clutch in key moments, he's got really high basketball IQ, he shoots over 40% from three-point range, excellent off the dribble, he can pass it, is good in transition," said the college basketball analyst.
WATCH THIS STORY: From Rags to Riches: Kevin Durant, Allen Iverson & Other NBA Stars Who Turned Their Lives Around
Where does he fall short compared to Jalen Green?
Even though it's not even really a drawback, but compared to Jalen Green, his athleticism is not the best. "He doesn't check the box of super-freak athlete. He's just an outstanding athlete. Everything else, he checks every box," Jay concluded.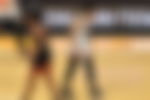 The Pistons might share this viewpoint. But we won't know until Troy Weaver comes with an official decision on Thursday. Luckily for Detroit, this draft class has been one of the best in recent years. So, Cade or Jalen, or even someone else, they're good to go. Who do you think is more likely to land up with Detroit and why?
ADVERTISEMENT
Article continues below this ad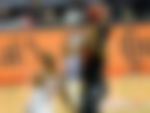 ADVERTISEMENT
Article continues below this ad