"Most Dangerous Trio": Former NBA Champion Makes Bold Claim About Denver Nuggets
Published 09/13/2021, 3:30 PM EDT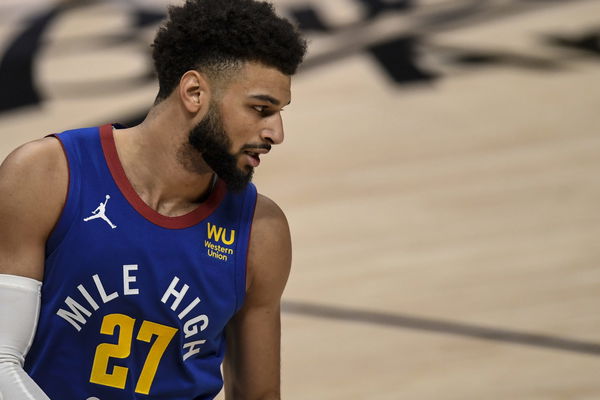 There have been so many storylines being formed with how the offseason has been so far. The way the Los Angeles Lakers, Chicago Bulls, and even Miami Heat have made the most of it by making some brilliant moves, it's been so entertaining for fans. Unfortunately, the Denver Nuggets were nowhere to be seen throughout. They made some minor changes here and there which is worrisome considering Jamal Murray's absence is still on the table for them. However, if he returns, Antonio Daniels thinks their trio could be more deadly than any other.
Is Jamal Murray that vital to the Denver Nuggets?
Some people pointed out that the Nuggets can still do good without more. An opinion that doesn't sit right with Antonio Daniels. He believes that Porter Jr., and Nikola Jokic aren't as good without their third superstar, Jamal. He thinks Murray is a heck of a player, which is why he shouldn't be left out from this equation.
ADVERTISEMENT
Article continues below this ad
"We can't talk about how good he is and remove Jamal Murray from the equation. And say the Denver Nuggets are just as good or just as dangerous. I don't think so. I think they're going to be a competitive team because you do have Jokic, you do have Michael Porter Jr, who is getting better every year. But when you remove that point guard…"
"You saw it this past year. Guys were very serviceable in stepping in for Jamal Murray. But there's no one that they sub in for Jamal Murray that can do what Jamal Murray can do. So, when you put Jamal Murray and Jokic together, along with Porter Jr. that is your most dangerous trio," explained Antonio
WATCH THIS STORY: Top Five Reasons Why the 90s NBA Featuring Michael Jordan Easily Tops Current Day NBA
What does the next season look like?
Last season was nothing but a big disappointment for the Nuggets. The Phoenix Suns, every efficiently, kicked them out of the title run in the Western Conference Semifinals. But the Suns had a big advantage on their side. The Nuggets were missing one of their best players due to an ACL injury, Jamal Murray.
However, they still had the league's MVP, Nikola Jokic by their side. Along with a stellar supporting cast, including Michael Porter Jr., Will Barton, PJ Dozier, and Monte Morris.
ADVERTISEMENT
Article continues below this ad
So, when they got swept, it just wasn't believable, because they were a far more experienced squad that should have snatched at least one or two games from Phoenix. So, it's hard to imagine why people think the Nuggets can survive without Murray. Daniels couldn't be more accurate.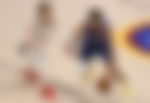 The Nuggets have made two good moves this offseason. One, re-signing Austin Rivers. Two, signing Jeff Green. If Murray fails to make a comeback, this could be a decent boost to their team. Let's see what the future holds for the Nuggets.
ADVERTISEMENT
Article continues below this ad