Most Expensive Michael Jordan Cards Ever Sold
Published 04/12/2021, 10:30 AM EDT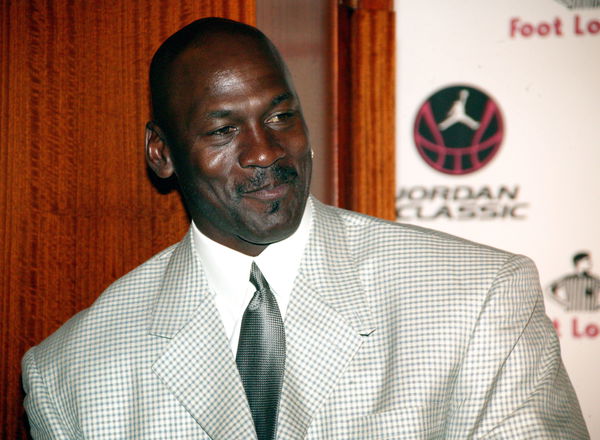 ---
---
It's no surprise that Michael Jordan collectibles sell like hotcakes. The man who is synonymous with the NBA and the game of basketball has a fan following that can never end, even though his playing days might be way behind him.
ADVERTISEMENT
Article continues below this ad
Similarly, the demand for Jordan's cards has always been through the roof. But if you had to guess, how much value do these cards hold? Well, there are MJ cards that have been sold even in the six-figure range. Let's have a look at the top three most expensive Jordan cards ever sold.
1997 Metal Universe Precious Metal Gems Green
ADVERTISEMENT
Article continues below this ad
Sold in February 2019 for $350,100, is considered the holy grail out of all of the cards. In fact, they're so rare that they barely come up for sale or auctions anymore. They had produced only 100 copies of these Precious Metal Gems in total. With only the first ten being green in color, and the remaining 90 were red.
However, its foil-front design has rendered it extremely delicate, which means it can easily get damaged around the edges or corners or even the surface. But any green PMG Jordan, no matter in what state, is extremely valuable.
1997 Upper Deck Game Jersey AUTO PATCH 18/23
This card has been sold for $94,630 in November 2019. What made people treasure this card was that this was the first time an MJ card had featured game-used memorabilia. It also had an autograph on the card itself, along with a serial number which was hand-written too.
Its unique feature was that it had a small part of a jersey that Michael Jordan wore during his eighth NBA All-Star appearances in 199. Its rarity is clear because only 23 of these have ever been made, which explains why this card holds so much value in any condition.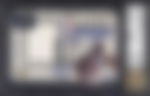 2004 Exquisite Collection Limited Logos
After the first two, the prize has fallen to $68,323 for this one, which was sold in Match 2019. When Upper Deck came out with these in the second year, they only rolled out 50 of the "Limited Logos" that not only had an autograph from MJ but also a piece of his jersey.
ADVERTISEMENT
Article continues below this ad
Who wouldn't want a part of a Chicago Bulls jersey that held six NBA Championships? And the three-colored patch included in this card is certainly the most pleasing to the eye. Its top-notch quality can be gauged from the fact that they included only five cards inside the special wooden boxes in which they were wrapped up.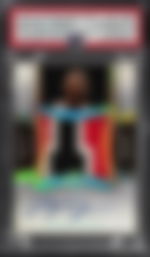 One can't simply describe Jordan's legacy but some fans prefer to have keep-sakes to remember how he changed the NBA forever. It doesn't seem like his cards will ever not be in high demand. What do you think?
ADVERTISEMENT
Article continues below this ad
Read also- 'Tired of Seeing Your Face'- When Michael Jordan Thanked Larry Bird For Retiring
Trending Stories