"Most of Us Have No Hair, but We're Still in the Fight": Mourning 81 Year Old Music Icon's Heartbreaking Loss, Lakers Legend Kareem Abdul-Jabbar Conveys His Strong Life Message
Published 01/20/2023, 10:10 AM EST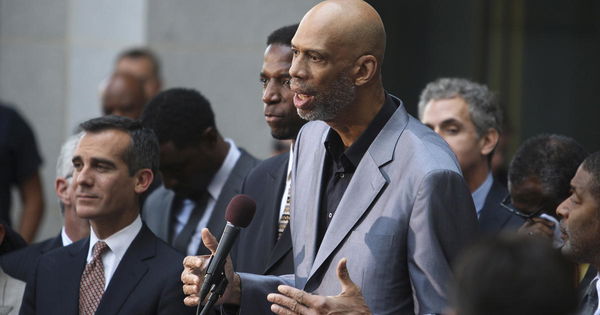 The world of folk-rock music has suffered a huge setback with the loss of a legendary icon. Veteran musician David Crosby recently passed away at the age of 81 following a longtime illness. Many celebrities have paid tribute to the renowned rock star who contributed to three popular rock bands in the 60s and 70s. Notably, while mourning the heartbreaking loss of the 81-year-old music icon, Los Angeles Lakers legend Kareem Abdul-Jabbar recently conveyed his strong life message.
David Crosby featured in three iconic rock bands, Buffalo Springfield, The Byrds and Crosby, and Stills & Nash. The superstar musician is among the rare personalities who got inducted into the reverend Rock and Roll Hall of Fame twice. Crosby was popularly known for his guitar-playing and vocal harmonies. Kareem Abdul-Jabbar recently shared his thoughts on the massive loss to the music world. 
Kareem Abdul-Jabbar shares Crosby's strong life message
ADVERTISEMENT
Article continues below this ad
In a recent edition of his newsletter blog Kareem Subtack, Kareem Abdul Jabbar paid a tribute to David Crosby. The six-time NBA champ listed some of Crosby's famous songs including 'Eight Miles High', Guinnevere', and 'Wooden Chips'. Moreover, the Lakers legend also revealed his favorite song from the iconic singer that holds a special place in his heart. Kareem stated, "But it was 'Almost Cut My Hair' that I would think about whenever I was weary of the struggle for social change."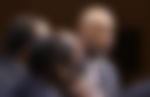 Further, the 19-time All-Star also revealed the interesting message behind his favorite song from Crosby. Abdul-Jabbar wrote, "The protagonist admits he almost cut his hair and he had a good excuse, but he didn't because "I feel like I owe it to someone." That was when long hair was a symbol to many people that we who had long hair were in the fight for social equity together. Now, most of us have no hair, but we're still in the fight."
The two-time Finals MVP suggested that David Crosby was a great ambassador of social equity back in the day. Kareem added that his song was about the battle to achieve equality. Moreover, the Lakers legend used the Crosby song as an epilogue to battle against some new actions taken by two politicians.
Kareem takes a dig at Ron DeSantis and Sarah Sanders
ADVERTISEMENT
Article continues below this ad
Kareem Abdul-Jabbar fired shots at Florida Governor Ron DeSantis and ex-Trump aide Sarah Sanders for their recent political takes. DeSantis has expressed a strong rejection of an African-American Studies course in schools, prompting a lot of backlash. Meanwhile, Arkansas governor Sarah Sanders argued that the ban on a critical race theory in public schools was a defensive measure.
The six-time MVP used David Crossby's song 'Teach Your Children' to target the controversial decision made by DeSantis and Sanders. Kareem stated, "I chose the "Teach Your Children" video not just because it highlights their wonderful harmonies, but because it could be the soundtrack for today's newsletter as we witness politicians like DeSantis and Saunders gorge on the carcass of education as if they were starving jackals."
ADVERTISEMENT
Article continues below this ad
WATCH THIS STORY: Magic Johnson Drops the Hammer on Kareem Abdul-Jabbar as LeBron James Nears Iconic NBA Scoring Record
Kareem Abdul-Jabbar felt that the decision made by the politicians was a way to satisfy their hunger for power. Thus, the Lakers legend did not refrain from expressing his beliefs while paying a tribute to the legendary rock icon.
Edited By: Satagni Sikder