Mother Lucille Supports Husband's Violence on Shaquille O'Neal: "He Had to Realize That It Was for His Good"
Published 11/24/2022, 10:30 AM EST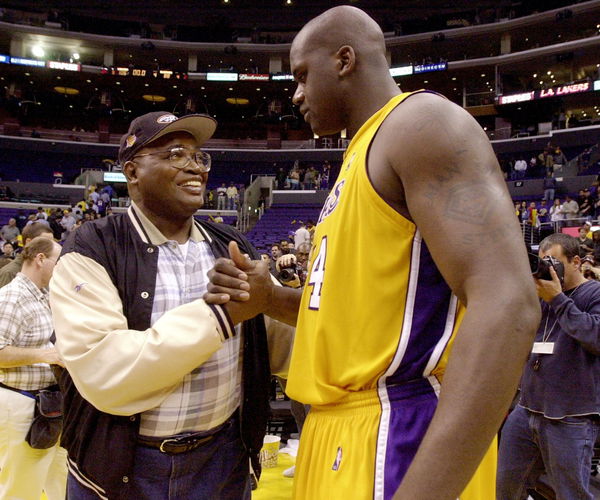 Many consider Shaquille O'Neal to be the most dominant athlete to have played in the NBA to date. However, very little is known about his humble beginning; which played a pivotal role in making Shaq an NBA superstar and a cultural icon. Recently, HBO Max released the first episode of O'Neal's four-part documentary, From Shaquille to Shaq. During the episode, the four-time NBA champ's mother Lucille O'Neal supported her husband Phillip A. Harrison's violence toward Shaq. Which helped him become who he is today.
ADVERTISEMENT
Article continues below this ad
The first iteration of O'Neal's docuseries depicts his journey of being raised in a discipline-loving military family and attaining NBA stardom with the Orlando Magic. Shaquille O'Neal's domination in high school and college basketball earned him the first overall pick in the 1992 NBA Drafts with Orlando. In the episode, Shaq's mother revealed how his stepfather Harrison used to discipline him during his early days.
ADVERTISEMENT
Article continues below this ad
Mother helps Shaquille O'Neal understand an important lesson
Lucille O'Neal believed that the love and support from Harrison played a very important role in Shaq's journey to making it big in the NBA. She revealed that Shaq did not understand why he often received 'whooping' from his father.
Lucille O'Neal told Shaq that he needed to be disciplined and taught important lessons in life. She reckoned that sometimes it was the only way to get her troubled son's attention. Moreover, Lucille O'Neal added, "But he had to realize that it was for his good."
She pointed out that kids do not understand the reason why they are being treated harshly for their mistakes. However, as they grow up, they appreciate the importance of being treated that way. In addition, Lucille O'Neal said that if things have gone in a different direction, Shaquille O'Neal would not have been the same man he is today.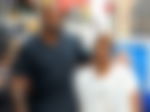 ADVERTISEMENT
Article continues below this ad
Thus, Shaq's mother felt that being disciplined by his father was a crucial part of his upbringing; and it helped him become the superstar he is today.
Shaq acknowledges his father's violent methods
Shaquille O'Neal has certainly understood the importance of being disciplined by his father. He admitted how Harrison's tough treatment changed his perspective on life. The disciplining helped him focus on things that mattered the most.
ADVERTISEMENT
Article continues below this ad
WATCH THIS STORY: Here's how Ben Simmons, LeBron James, Shaquille O'Neal, and other NBA stars spent their first paychecks 
As a result, Shaq became a sensational player in the NBA. Further earning the Hall of Famer status. After a successful career, Shaq has continued to grow and provide assistance to people who need it the most.
Edited By: Vineet Nandwana