Mother Lucille's Crucial Lesson That Stopped Shaquille O'Neal From Trashing Ex-Wife Shaunie
Published 05/02/2022, 7:30 PM EDT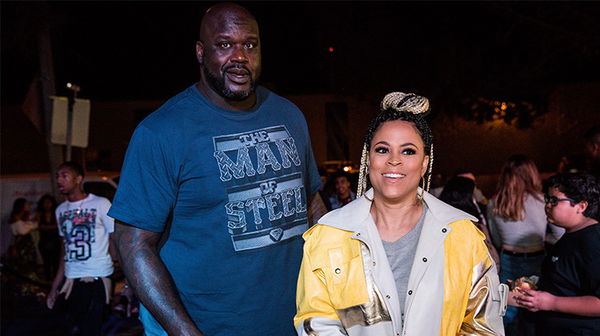 Shaquille O'Neal shared an important life lesson from his mother, Lucille O'Neal, in the latest episode of 'The Big Podcast with SHAQ'. In the episode, 'The Big Bacon', Shaq, Nischelle, and Spice Adams discussed a lot of things. 
At one moment, Nischelle asked about Shaq's guest appearance in another podcast. She asked about Shaq's comments about his ex-wife in that podcast. Shaq admitted that the host of the show was trying to provoke him into attacking his ex-wife. But Shaq said that he will never do that. 
He said, "We already got too many people attacking these beautiful young sisters. You know how momma Lucille ain't having that.". And NFL veteran Spice Adams agreed. 
ADVERTISEMENT
Article continues below this ad The Lakers legend also said that a man's real job is to protect, provide and love his family. And that everything he had said is true. He admitted that he had a perfect life, but he himself messed it up. Shaq also said that after losing games, he would go home and that he would be hard to deal with. 
What you need to know about Lucille O'Neal
Lucille O'Neal is a mother of 4 children, Lateefah, Jamal, Ayesha, and Shaquille. And she has fourteen grandchildren. But she's much more than that. She is an American doctor, author, and spokesperson. She has also been the president of the Mothers of Professional Basketball Players Association.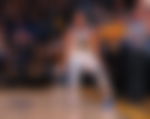 After raising her children for 30 years, Lucille resumed her studies in an Adult Education Program at Bethune-Cookman University. She graduated with a Bachelor of Science Degree in Business Administration in June 2003. Then she completed her graduate program in Master of Arts in Organizational Management at the University of Phoenix in March 2005.
WATCH THIS STORY – Who is Scottie Pippens' Ex-Wife and why is she controversial?
In 1992, Lucille moved to Florida, where she contributed to the development of the SHAQ NETWORK as the CEO. She also managed the day-to-day operations of the first official Shaquille O'Neal Fan Club until October 2003.
ADVERTISEMENT
Article continues below this ad
Shaquille O'Neal and Shaunie
Shaquille O'Neal married Shaunie in December 2002. After 5 years of marriage, they separated and reconciled shortly after. But it didn't last long as Shaunie filed for divorce in 2009.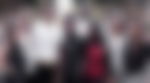 ADVERTISEMENT
Article continues below this ad
The couple has four children. Their first child, Shareef, was born on January 11, 2000. Then Amirah was born on November 13, 2001. Their third Shaqir was born on April 19, 2003. And the fourth child, Me'arah, was born on May 1, 2006. Shaunie also has one son from a previous relationship, Myles. O'Neal has a daughter named Taahirah born on July 19, 1996, from a previous relationship with his ex-girlfriend Arnetta Yardbourgh.
Do you agree with O'Neal's comments? Let us know your thoughts in the comments.