Mother Sonya Threatened To Let Young Stephen Curry And His Siblings Go Hungry And "Refused To Cook" Just To Teach Them A Lesson
Published 07/15/2022, 2:30 PM EDT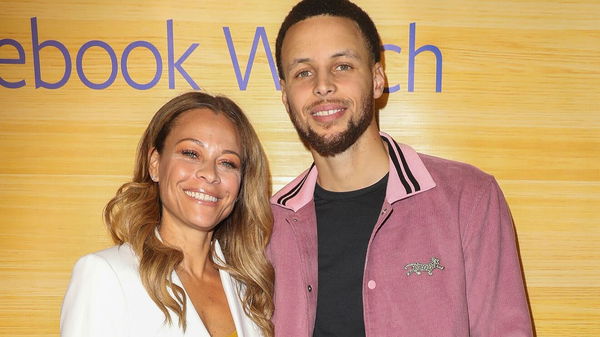 Stephen Curry is one of the biggest stars in the NBA right now. In fact, he has made himself one of the absolute greats. With his 4th NBA title in the last 8 years, Steph has well and truly made a mark in history. He is one of the few players who have their own legacy. Steph changed the game of basketball with his shooting and for that, he has been the highest-paid player in the NBA.
ADVERTISEMENT
Article continues below this ad
Not only Steph, but also his whole family is royalty. The Curry family is often known as the First Family of the NBA. Dell Curry, who is himself a former NBA veteran, and Steph's younger brother Seth, plays for the Brooklyn Nets.
Stephen Curry, with his success, has elevated his whole family. But there was a time when Steph and his siblings were taught a lesson by Sonya Curry.
ADVERTISEMENT
Article continues below this ad
During a podcast in 2020, Sonya Curry narrated an interesting incident that was meant to be a punishment and, in turn, a lesson for Steph and all his little siblings. Now they all laugh when they remember it. But from a child's perspective, Steph was shocked. His mother decided to leave the kids hungry to make them understand the importance of household work and commitment to responsibilities.
WATCH THIS STORY: Dell and Sonya Curry's new partners.
She said, "We had a nephew, and a niece come live with us. And it was his [Steph's] turn to do the dishes. And he didn't do it for three days. So the third day, everything was piled up. I came in like, 'what's for dinner?' And I was like, 'Dell and I are gonna go, you guys need to find something in this house to eat that you can eat without having to use dishes.'"
"I'm not cooking because there's nothing to cook with. They looked at me like 'are you serious?' And I was like I'm absolutely serious." Sonya Curry narrated the incident."
Stephen Curry and family under public scrutiny
ADVERTISEMENT
Article continues below this ad
When things go bad for a family as famous as the Curry family, there's always public judgment. All the attention is on the open matter. And that was exactly the case when Steph's parents, Dell and Sonya, filed for divorce. Things went from bad to worse when the ex-couple accused each other of infidelity.
They announced their separation around 2 years ago. However, they apparently were still on talking terms and certainly came together to support their sons, Steph and Seth.
ADVERTISEMENT
Article continues below this ad
But after the NBA finals, their equation has changed and the accusations have been made public. There might be some time before Steph's parents come together and narrate stories like the dishes one.