'MVP Next Season': Former NBA Champion Puts Lakers' Anthony Davis Over Giannis Antetokounmpo ahead of 2021-22 Season
Published 07/24/2021, 6:30 AM EDT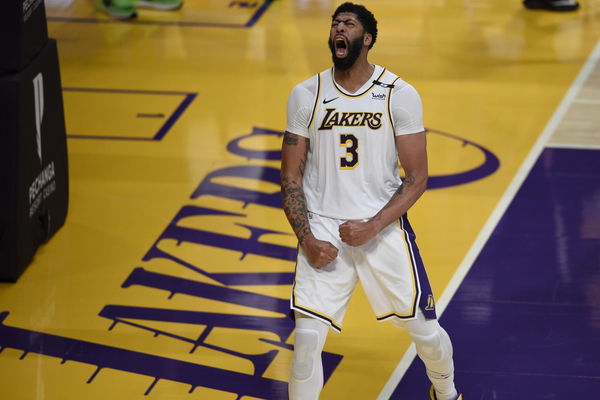 ---
---
The Los Angeles Lakers have always been a 'win now' team, utilizing off-season opportunities to contend for championship. That does not change in the upcoming season, where the squad is set to enter with two centerpieces intact in LeBron James & Anthony Davis. So it's the winning equation of two constants multiplying with other variables to possibly result in a title.
ADVERTISEMENT
Article continues below this ad
NBA analysts have always sung in unison that a healthy star duo in the Lakers is very tough to beat in seven games. But with King James in his 19th season, the responsibilities weighing on Anthony Davis are growing heavier than ever. Can The Brow handle the mounting pressure and deliver?
ADVERTISEMENT
Article continues below this ad
Former NBA Champion places his faith in Lakers' Anthony Davis
Recently, Kendrick Perkins reacted to the off-season trade rumors circulating the Lakers. With a possibility of a Kyle Lowry trade, the Lakers might let go off some big names in Dennis Schroder, Kyle Kuzma,and others. However, none of that mattered to KP who believed that the star duo is all that matters.
The 36-YO retired player expressed, "Long as you have LeBron James, long as you have Anthony Davis, you can fill in those spots… Both of those guys were not healthy… Before LeBron James got injured, he was playing at an MVP level, yes at year 18… Anthony Davis is going to come back on a mission…"
AD struggled in the regular season, recording his lowest numbers in seven years because of his continued injuries and a struggling LeBron. However, that does not mean he is any lesser lethal as a top five power forwards in the league.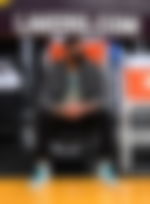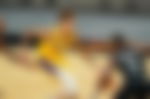 Kendrick Perkins envisions The Brow beating The Freak
Previously, the Milwaukee Bucks legend from 1971 champion roster, Sir Oscar Robertson had argued that only Anthony Davis can guard Giannis Antetokounmpo. One can agree with this comment when considering how the Greek Freak had dominated over the likes of Ben Simmons in the regular season. So it leaves players like AD who can contain Giannis to some extent.
ADVERTISEMENT
Article continues below this ad
Just as KP further added, I'm predicting right now that he is going to be the one to win MVP next season. He sees all the slander, he's hearing everything about Giannis, he's very quiet at the moment… He's working his tail off behind the scenes. Lakers got to do something but I would not panic if I'm a Lakers fan."
The 3x block champion, AD has in him what it takes to average 25-point double-double in a season and help his team defensively. It was mostly because of him that the Lakers were the best defensive side in 2020-21. So in a way, KP's wild prediction can go true if only The Brow can manage his injuries and lead the Lakers back to topping the WC table.
ADVERTISEMENT
Article continues below this ad
Do you agree with this (if) as a Laker fan? Help us know in the comments below.
Watch this story – Lakers' Anthony Davis, Celtics' Jayson Tatum, and Other Players Who Kobe Bryant Mentored