'MVP???': Twitter Attacks LeBron James For Missing Game-winning Free Throw Against Wizards
Published 02/23/2021, 5:20 AM EST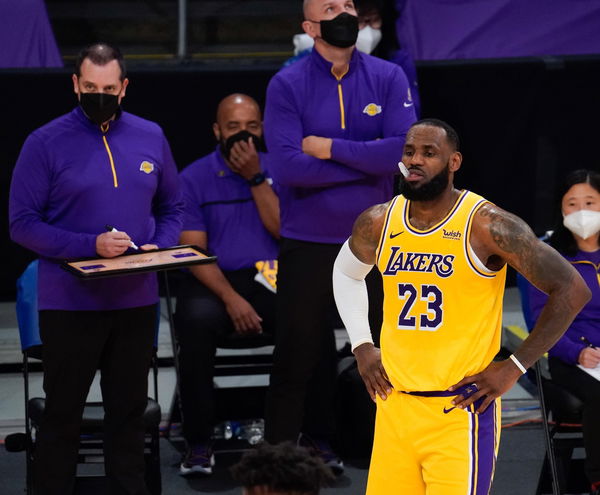 ---
---
LeBron James had another disappointing night with the purple and gold. The Lakers suffered their third consecutive defeat, this time to Bradley Beal and the Washington Wizards. The Lakers had a 17-point lead, but couldn't keep it together. LeBron had the chance to win the game for the Lakers with a free-throw but missed, and the Lakers lost eventually in overtime.
ADVERTISEMENT
Article continues below this ad
Twitter had a field day at LeBron's expense. This isn't the first time that James has missed a crucial free-throw. For all his strengths, James has never been a great free-throw shooter, especially in crunch time. Analysts and fans alike took to Twitter to lambast James for his poor showing. First in line was none other than Skip Bayless, who is perhaps James' biggest critic.
As I've long said, LeBron is the least clutch late-game free-throw shooter of any star in NBA history. He just missed another one to win that game.

— Skip Bayless (@RealSkipBayless) February 23, 2021
ADVERTISEMENT
Article continues below this ad
In 10 games in February, LeBron was shooting 25% from three. He just went 2-10, including missing the late overtime three to tie. MVP???

— Skip Bayless (@RealSkipBayless) February 23, 2021
Bron, last shot selection tells me he was over this gm. Lakers got exactly what they deserved. Terrible effort by Lakers tonite, VERY DISAPPOINTING

— shannon sharpe (@ShannonSharpe) February 23, 2021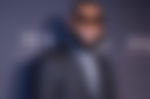 James had a difficult game against the Wizards. He once again had several turnovers during the games, several of which turned into the Wizards scoring against the Lakers. Bron did his best on the defensive end, but he wasn't able to prevent his own mistakes, nor that of the team's; the Lakers have turned over the ball more than most teams in the NBA.
I'm not hating…. simply pointing out the fact he did nothing to help his team win in those final moments

— 🍇joey🍇 (@ClutcHutch_) February 23, 2021
Lebron makes one free throw on the and one before Ot we win. He has to figure that out

— Page Kennedy (@PageKennedy) February 23, 2021
LeBron James and the Lakers are struggling
ADVERTISEMENT
Article continues below this ad
LeBron and the Lakers' struggles are primarily due to the absence of Anthony Davis. Davis has been sidelined due to a calf strain. Due to the severity of the injury, the team is not rushing Davis back into playing. Kevin Durant had a similar injury two years ago, prior to him hurting his Achilles, and the Lakers cannot afford for Davis to be out for a year like Kevin Durant was.
Despite the poor performance, there are those who believe that LeBron James isn't entirely responsible for the loss. The Lakers' squad were poor defensively in the second half, especially in squandering the big lead that the Lakers had. Players like Alex Caruso, Wesley Matthews, and Marc Gasol were poor on defense, even though it is their primary strength.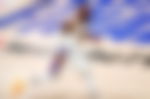 ADVERTISEMENT
Article continues below this ad
Can the Lakers bounce back ahead of their next game? The loss of Davis is proving to be very difficult for them to cope with. But LeBron James has shown that he performs best when his back is against the wall.