"My Dream for Shaquille O'Neal Was for Him to Be the Best of All Time.. That Wasn't His Dream": Lakers Icon Given Brutally Honest Treatment by Ex-Trainer
Published 01/25/2023, 3:59 PM EST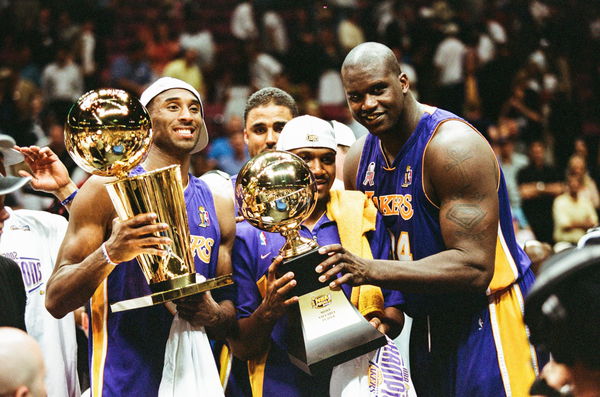 Shaquille O'Neal is revered as one of the most dominant basketball players in the NBA. But at the turn of the century, Shaq's performance in the NBA touted him as the best player ever in the future. Although Shaq fulfilled the prophecy of him being a legend of the game, some feel he could've been the greatest of all time. A former Los Angeles Lakers trainer once mentioned why the seven-foot legend just missed out on the legendary status. Although the Big Aristotle would feel the same, he wouldn't regret whatever caused it.
A few years ago, former Lakers trainer Gary Vitti articulately explained the reasons why the seven-foot legend 'underachieved' in his career. 
Gary Vitti once explained why Shaquille O'Neal couldn't become the greatest of all time
ADVERTISEMENT
Article continues below this ad
In an interview with Kristine Leahy back in 2019, Gary Vitti reminisced about his Lakers days and how he used to take care of Shaq. He mentioned how his dream of Shaq being the 'GOAT' was short-lived because of reasons beyond his control.
"My dream for Shaq was for him to be the best of all time. That wasn't his dream." said Vitti. He further added, "That's a problem. When you want something for someone more than they want it for themselves. But Shaq's dream was to inspire young people to follow their dreams at being whatever it is that they want to be. And he has done that."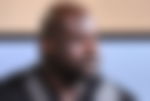 Kobe Bryant once mentioned that he'd probably have "f**king 12 rings" if Shaq had his work ethic. A huge statement that signifies the greatness of the big man.
Shaq was as helpful as they come, as there are countless stories of how he tried to motivate Kobe Bryant and Dwyane Wade.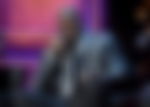 ADVERTISEMENT
Article continues below this ad
They were youngsters while playing with the Big Aristotle and Shaq made sure that they were taken proper care of.
Shaq's belief on Dwyane Wade in Miami Heat's 2006 NBA title win
In the recent documentary Shaq, Dwyane Wade mentioned how Shaq used to blast him for no reason to bring out the fire in him. The Big man didn't deny those claims as well, as according to him, he knew Wade's capabilities as a player.
ADVERTISEMENT
Article continues below this ad
Watch This Story:  'This video needs to be erased off the internet,' Shaquille O'Neal's fashion choice makes the sports world go berserk
The seven-foot legend once mentioned how he gave away most of his responsibilities to D-Wade during the 2006 NBA Finals, a contributing factor to D-Wade's 2006 NBA Finals MVP win. It was the first step to him becoming a Miami Heat legend.