'My Guy': Warriors' Steph Curry Approves Lionel Messi's Decision to Join PSG for a Striking Similarity
Published 08/10/2021, 10:09 PM EDT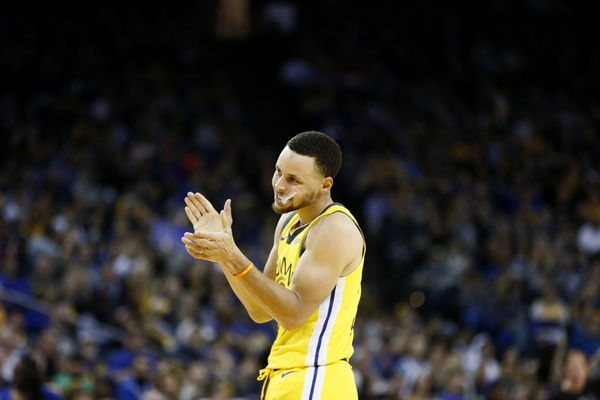 ---
---
In the last one month, footballing legend Lionel Messi went from winning his first international trophy in Copa America to losing his place at FC Barcelona. Currently, his movement to PSG is the center of attraction of the entire sporting world. Turns out, Golden State Warriors' Steph Curry is also closely following this historic move with keen eyes and solid fandom.
ADVERTISEMENT
Article continues below this ad
Steph and Messi go a long way back in sharing their respect for one another. Both the stars are the magicians of their respective sport, and that alone makes them a brilliant match. So recently, the Warriors star figured a similarity in their mutual taste and proudly posted about it on Twitter.
ADVERTISEMENT
Article continues below this ad
Steph Curry enjoying his Lionel Messi moment
Stephen Curry (#30) is the combination of LeBron James (#23) & Kevin Durant (#7) when it comes to his jersey number. The other NBA greats who donned #30 at least once in their lifetime are Scottie Pippen, Michael Beasley, Rasheed Wallace, and Breanna Stewart (WNBA). But now, Steph has all the more reason to love that number. 
Lionel Messi wore #10 for his entire 17-year career in Barca. However, he failed to get the number that he made popular when he joined PSG on a 2-year $104 million contract with an option in the third year. This, because Brazilian Neymar Jr. owns that digit at PSG, and Messi denied it when Neymar proposed the GOAT takes his #10.
So now, Messi has finalized #30 for himself and Steph Curry just can't stop boasting about it.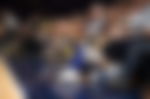 The Similarities between the GSW's leader and the Argentinian great
For one, they are very loyal to their franchises. Steph established a one team legacy with the Dubs Nation and Lionel did everything possible to stay in Barca for as long as their terms agreed. Secondly, Steph is the shooting GOAT of the NBA while Lionel Messi shares the stage as a footballing GOAT with Cristiano Ronaldo. Plus, Curry is basketball's Baby Faced Assassin while Lionel has his own charm cooped with ninja footballing techniques.
ADVERTISEMENT
Article continues below this ad
As a dissimilarity, Steph liked to shoot long-range daggers while Messi likes close control and putting his defenders to shame while cutting through traffic. However, both the players always have double teams on them and that again makes their gameplay equally arduous.
In the past, there have been occasions when Curry has discussed Messi sitting alongside Neymar Jr. In a famous interview, he called Messi a "creative genius" probably as a response to Messi calling him "magical" in 2018. 
ADVERTISEMENT
Article continues below this ad
Also remember, Messi has his Klay Thompson in Kylian Mbappe. So what do you think, can #30 bring Messi back-to-back titles as Curry earned a couple of years ago? Help us learn what you think in the comments box below.
Watch this story – Warriors' Steph Curry Writing on His Shoes and Other Bizarre Superstitions that NBA Players Follow