'My Kids Are Wearing Their Frank Ntilikina Jerseys!' – Knicks Superfan The Kid Mero Expresses Joy With Their NBA Form
Published 04/27/2021, 2:00 PM EDT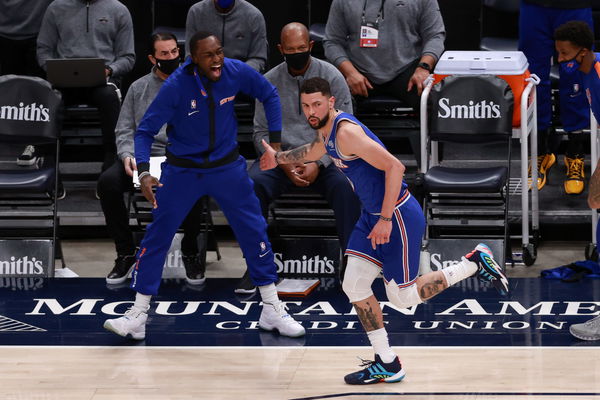 New York Knicks are the talk of the NBA town, the belle of the ball right now. Their nine-game winning streak, which elevated them to fourth place in the East, has restored the long-lost jubilation of their loyal fanbase. Superfan, The Kid Mero, is part of that group, having been a Knicks fan for more than a decade.
"What's usually going on in the Mero household at this time of the year with the Knicks is we are looking at who's popping in college! Like what's the lottery is looking like," he made the hilarious, yet honest remark on 'The Real Ones.'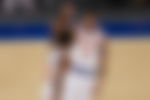 Though the tables have turned now. They no longer need to worry about what draft pick is going to save their franchise. The trade of Kristaps Porzingis and the near-miss of Zion Williamson does not sting as much.
ADVERTISEMENT
Article continues below this ad
"But now, my kids are wearing their Frank Ntilikina jerseys with pride!" The Kid Nero hilariously revealed.
The Knicks fans don't rest all of their eggs on one basket now, even though Julius Randle is their most important player, because they have been playing as a singular unit. This collective effort has The Kid Mero jumping for joy –
"It is a beautiful time to be a Knicks fan right now… They are playing team ball, they are playing deep. Are they still second in the league in defense, or did they slip to third? But either way, they are like Top three defensively."
'Mad scientist' Knicks coach is impressing The Kid Mero with his 'New York energy'
It is hard to look past Tom Thibodeau as the architect of this team. He's brought defensive toughness, cohesion, and a work ethic to this team. Something that not a lot of teams employ in this superstar-era-driven NBA of today.
ADVERTISEMENT
Article continues below this ad
"I always say that Tibs (Tom Thibodeau) is a college coach in an NBA coach's body," said the Comedian.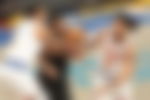 "Tib's got that real New York energy. Tibs is like that guy on the train that will be like if there's a dude pis**ng in the corner, he's like, 'Hey! Get off the goddamn train, I am late to work.' Like he doesn't care. He's like a mad scientist."
ADVERTISEMENT
Article continues below this ad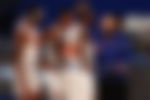 Long may their form continue. Let's hope that they can carry this form into the post-season.