"My Man Don't Wanna Be There": Two-Time Champion Kawhi Leonard Judging a Dunk Contest With Typical Expressionless Face Left NBA Fans in Splits
Published 08/28/2022, 1:00 PM EDT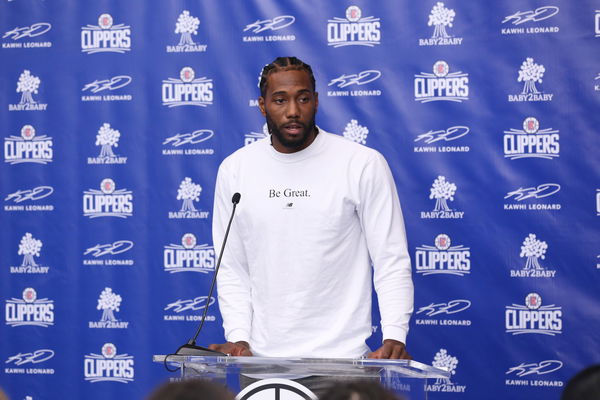 Kawhi Leonard has built up a reputation as one of the league's most dynamic players. Michael Jordan declared 'The Klaw' the best 2-way player in the game in 2017, which speaks volumes about his wizardry on both ends of the court.
He is also renowned for being a nonchalant and introverted character and has his aura of doing all the talking on the court. The Clippers forward, however, would refuse to label himself as any of that. In fact, he considers himself to be a "fun guy". His fun guy alter-ego, however, did not appear to be present while he was judging a dunk contest.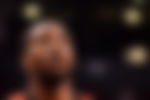 The two-time NBA champion was given the opportunity to judge a dunk contest, however, he did not appear to be thrilled. In fact, in a clip from the event, he can be seen with no emotions at all and appeared to be his stoic self. While there were only brief glimpses of Kawhi Leonard raising his scorecard, it's safe to assume he didn't show any emotion throughout the contest.
ADVERTISEMENT
Article continues below this ad
The participants were throwing down some great dunks that deserved a 10 all over the board. However, Leonard hilariously opted to be the harshest judge ever, giving the same score of 9 despite the jaw-dropping dunks. While the crowd went crazy seeing the thunderous dunks, Leonard sat there, unimpressed.
Kawhi Leonard has fully defined the concept of displaying no emotions as an emotion. Only he can make sitting bored with a straight face so interesting and humorous.
Fans react to Kawhi Leonard judging the dunk contest emotionless
Kawhi Leonard is known for having a number of facets to his game. His dunking is arguably his most underrated one. A highlight reel of 'The Klaw' posterizing his opponents will undoubtedly have people up and out of their chairs.
WATCH THIS STORY: LeBron James Top 5 Trash Talking Incidents From The NBA
However, one may expect Leonard to be emotionless when he sees other individuals dunk. Leonard's emotionless judging of the dunk contest had fans in stitches.
This man is a living Gif

— Stanley Swanson  (@StanleySwanson0) August 27, 2022
Believe it if it were the nba contest, the judges hand out 10s like candy in a parade. Good to see someone more critical.

— Dan Kik (@DanKik12) August 28, 2022
At this point it'll be just the weirdest if he acted like he was having a good time…

— Mike Hancho (@Purochanclasos) August 27, 2022
ADVERTISEMENT
Article continues below this ad
Nah bro was just doing a d wade impression

— brooklyn4ever (@Just_A_Nets_Fan) August 27, 2022
ADVERTISEMENT
Article continues below this ad
Unarguably, the participants in the dunk contest were throwing down some mean dunks. Well, they weren't meant enough to get a reaction out of the Clippers superstar. In fact, he sat there with a stoic and straight face, seemingly underwhelmed by the participants' efforts.
Leonard's teammates have admitted that he laughs a lot when he is not in the public light. Maybe that's how he likes to present himself. Nonetheless, those who know the player personally, recognize that he indeed is a fun guy.
Edited By: Pritam Priyedarshi