Mychal Thompson Recalls How Kobe Bryant Was Confident to Face Novak Djokovic
Published 09/10/2021, 12:30 PM EDT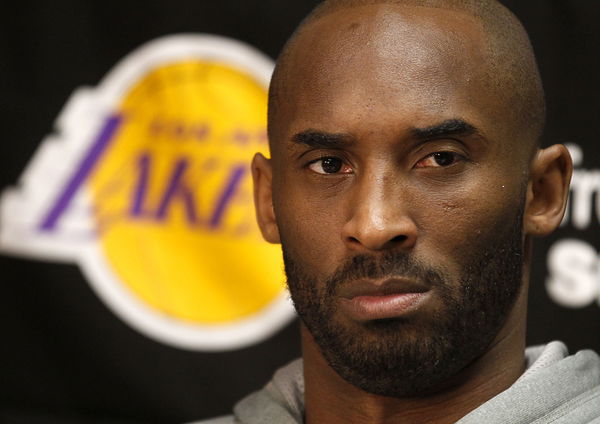 ---
---
After Kobe Bryant passed away last year, fans, family, friends, and teammates decided to not dwell over the tragic incident but focus on all that Kobe had achieved. From inspiring thousands of athletes over the world to being one of the greatest NBA players to ever step on the court, Bryant was gone, but he will never be forgotten.
ADVERTISEMENT
Article continues below this ad
And there has been no time like this when his 'Mamba mentality' got the appreciation it deserves. So many people came out with their favorite Kobe stories, solidifying what we already knew. Kobe never carried a loser attitude, even when the odds were against him. And this incredible story by Mychal Thompson is a testament to exactly that.
Even Novak Djokovic doesn't scare Kobe Bryant
ADVERTISEMENT
Article continues below this ad
Klay Thompson's father, Mychal Thompson was a Lakers superstar himself. Of course, he played for the franchise at a different time than Kobe did. But there wasn't anybody who wasn't aware of the legend who was in the making. In fact, Mychael was a radio commentator for several years after he retired. This meant he covered a lot of the games that Kobe played back in the day.
In fact, Mychal even took his sons to meet Kobe Bryant back in 2001. So, it is safe to say that the two had some kind of friendship. But Thompson recently revealed another incident of his with Bryant that beautifully highlights his thought process.
On Twitter, he posted that Kobe was a big tennis fan. So, Mychal made the mistake of giving him a hypothetical scenario. He asked Kobe that if the greatest tennis player ever, Novak Djokovic, and Kobe were ever in a matchup, what was more likely to happen? Djokovic scoring a three on him or Kobe, returning one of Djokovic's serves. Kobe was pissed off at the question and knew he would definitely return the serve.
Get this,1 time I was talkin to Kobe(name dropper)about Jokovich bcuz Kobe was a tennis fan https://t.co/IIJJPj7Zyx I AXD him,Hey Kobe,wat do u think was most likely to happn.Jokovich make a 3 on U or U return 1 a HIS servs?Kobe lookd at me in disgust n said ME returning his serv

— Mychal Thompson (@champagnennuts) September 9, 2021
WATCH THIS STORY: Make-A-Wish-America, Stand Up to Cancer & Other Organizations Through Which Kobe Bryant Made a Difference
Kobe's love for Tennis
ADVERTISEMENT
Article continues below this ad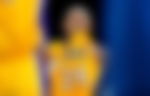 After retirement, Kobe got busy with a lot of things. He made a film called 'Dear Basketball' that won him an Oscar. He got more involved in spending time with his family, and of course, he discovered his love for tennis.
In fact, he was often seen playing with the pros, like Naomi Osaka even posted a video of their practice session together. She even admitted that he wasn't "THAT" bad. Well, this is Kobe we are talking about. It's hard to imagine someone as great as him to be bad at anything. And the credit for that certainly goes to his unfazed mentality that believed he could return Djokovic's serve.
ADVERTISEMENT
Article continues below this ad