Mychal Thompson Revisits How Michael Jordan and Kobe Bryant Were Similar to the Late Elgin Baylor
Published 03/24/2021, 7:00 AM EDT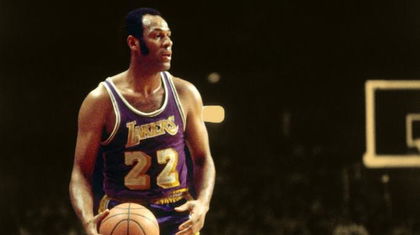 ---
---
The Los Angeles Lakers franchise hadn't even recovered from the death of their legend Kobe Bryant, and now Elgin Baylor has also passed away of natural causes at 86 years of age. Despite being an eleven-time All-Star and NBA Halff of Famer, the Lakers superstar is hardly ever mentioned when talked about the greats.
ADVERTISEMENT
Article continues below this ad
Among Shaquille O'Neal, Kareem Abdul-Jabbar, Kobe Bryant, Magic Johnson, and others, Elgin's name is lost. It might be because as brilliant as a player he was, he could never win a championship. And not only does this upset Lakers fans, but Mychal Thompson isn't pleased about it too.
Elgin Baylor deserves more than he gets
ADVERTISEMENT
Article continues below this ad
On ESPN's 'Max Kellerman Show', Mychal Thompson and Kellerman talk about the lineage of great players, from Elgin to Michael Jordan and Kobe Bryant. They emphasized how Kobe, Jordan, and Elgin were the same when it came to staying in the air and doing incredible things.
Klay Thompson's father, Mychal, who is a two-time NBA Champion, stated, "We talk about the lineal champion and.. Well, it went from Elgin to Dr.J to Jordan to Kobe and to Vince Carter. Guys with acrobats in the NBA."
"Elgin was the first one, and he does not get enough respect and enough credit for being as great as he was," concluded Thompson. In fact, Mychal even shed light on why he thinks Baylor could not win a single title in his time. "Unfortunately, he ran into Bill Russell every year," he said.
"Bill Russell and the Celtics… That's talking about a dynasty, the all-tome greatest dynasty in NBA history when winning 11 out of 13 times Bill Russell did. So, they just had an obstacle that he and Jerry West could not overcome."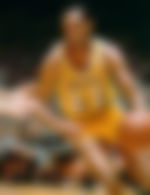 Legacy of the underrated
Except for a title, Baylor gathered all the accolades possible in his glory-filled 14 seasons in the league. He was the first overall pick in the 1958 NBA Draft by the Minneapolis Lakers and achieved the Rookie of the Year honor along with taking the team into the NBA Finals.
ADVERTISEMENT
Article continues below this ad
Even though they fell to the Boston Celtics, Baylor had made his impact. It were his knee injuries that hindered him from continuing his career further. However, he even tried his hands-on coaching for a while.
Baylor took his last breath with his family by his side. It will take the Lakers a lot of healing to overcome the sad demise of another one of its legends.
ADVERTISEMENT
Article continues below this ad
Read also- 'He Was Dr. J and Michael Jordan Before Dr. J. & Michael Jordan': What Kobe Bryant Thought of Lakers' Legend Elgin Baylor