"Nah he tweakin": Ben Simmons Heavily Trolled After Latest Instagram Post
Published 08/26/2021, 12:29 PM EDT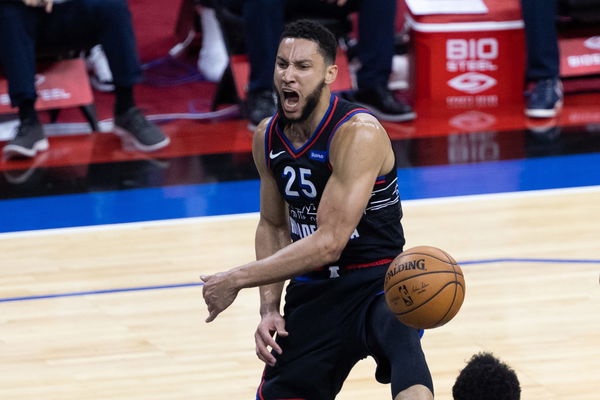 ---
---
Training camp is all set to begin next month. But wait, how is Ben Simmons still on the Philadelphia 76ers roster? Despite all the predictions that he would be the first thing shipped off in the offseason, he is still very much there. And of course, fans aren't pleased at all. In fact, they are taking out their frustrations on Simmons in their own vicious ways. Last week it was his three-point shooting video that was brutally criticized. Now it's a post of his on his Instagram.
ADVERTISEMENT
Article continues below this ad
Fans throw shade at Ben Simmons, again!
After the Philadelphia 76ers were kicked out of the playoffs last season, the blame game had started. And of course, the man at whom all fingers were pointed at was Australian playmaker, Ben Simmons. After failing to make any contributions, especially on the scoring end, the man got tons of hate. But one thing everybody was certain of, Simmons won't be a part of the 76ers as soon as the offseason begins.
ADVERTISEMENT
Article continues below this ad
However, Daryl Morey's attempt to get as much value out of a trade for Ben has landed them in a soup. No other team is accepting such absurd offers, so a trade for Ben is nowhere in sight. If he continues to stay, Simmons has tons to prove and was seen putting in an effort when a video of him shooting threes went viral. But fans decided to not fall for this facade and mocked him endlessly.
And it seems like this won't stop anytime soon because on another post of Simmons' fans went berserk by commenting, "Nah, he tweakin", in line with the latest trend that has taken the internet by storm.
WATCH THIS STORY: Kyle Kuzma, Ben Simmons & Other Players Who Had a Nightmare Performance During the 2021 NBA Playoffs
ADVERTISEMENT
Article continues below this ad
What does this comment mean?
Everyone active on Instagram must be seeing this phrase all over their wall. It basically means "he's crazy" and it all started with Lil Nas X making fun of Tony Hawk on his latest controversy.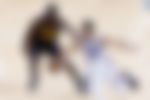 It seems like Simmons will either have to hibernate from social media. Or he will have to bear with all of this until he is sent packing or proves himself next season. Only time will tell what the future holds for this point guard.
ADVERTISEMENT
Article continues below this ad