NASCAR Driver Bubba Wallace Details First Meeting with Michael Jordan and How It Changed Him
Published 02/09/2021, 8:57 PM EST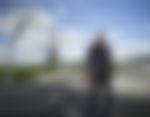 ---
---
Michael Jordan is the man of many interests. He can't stay limited to Basketball and surely can't attach his name to something he isn't excessively passionate about. Be it Baseball, Golf, Motorsports, or Stock Car races, his portfolio has got everything covered.
ADVERTISEMENT
Article continues below this ad
In his latest project, Air Jordan shook hands with defending Daytona 500 champion Denny Hamlin to form a new race team, 23X1. One can guess the #23 represents his retired jersey, and this move marks his real entry into Stock Car Racing. But how is it like to be the driver for MJ's racing team?
That first conversation with Michael Jordan
ADVERTISEMENT
Article continues below this ad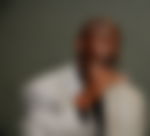 When the 23X1 racing team took shape, Bubba Wallace was the first choice to lead its driving seat. Bubba had earlier raced for Richard Petty Motorsports in a #43 Chevrolet. Surprisingly, the Stock Car Racing phenom had never before enjoyed an opportunity to talk to MJ. 
He revealed that in a recent interview and revealed, "My first encounter with MJ was on the phone, he was like, 'Hey are you free around 4 O'clock today?' I'm like yeah sure. So four O'clock it was, you know Denny (Hamlin), he's usually a couple minutes late. So at 4:30 he was like, 'hey, what are you doing?' I was just sitting here, messaging, here's someone who wants to talk to you, he (MJ) was like, 'If we do this deal, there's no more running in the back.'"
Well, that's just MJ things, where he would not settle for anything that is lesser than the highest form of professionalism. He might no more be a competitive baller, but he sure keeps the same mentality from that '90s Bulls' team.
Bubba Wallace and his admiration of The Last Dance
Earlier, the Michael Jordan Motorsports team did well after replacing Yamahas with Suzuki GSX-R100, but that team could survive only 10 years of the run. However, his early association with the talents like Bubba Wallace and Ty Dillon (last raced for German Racing), MJ's 23X1 is off to a good start ahead of The Clash at Daytona. 
Michael Jordan in his very first conversation with @BubbaWallace: "If we do this deal, there's no more running in the back." pic.twitter.com/TJd3BsDd7X

— Club Shay Shay (@ClubShayShay) February 9, 2021
ADVERTISEMENT
Article continues below this ad
The 27-YO Bubba later added, "My mentality changed when I watched The Last Dance. It was like what I want to be as an athlete. If I want to reach these goals, this is what I need to be like. You put that 'no fear' and put the fear of god and every else mentality, okay that's what you gotta have. I hear stories about MJ. He has people from his camp being the part of this team. For his motorcycle team, he would sit there on grid, watch certain drivers and riders, 'look at way he's walking, he don't want it!' So I'm gonna make sure I walk & talk the right way, a lot of pressure."
His Airness is almost two decades past his final retirement, and the way his story still inspires the upcoming legends is awe-inspiring. Would you be there to cheer for MJ's racing team? Help us know your excitement in the comments.
ADVERTISEMENT
Article continues below this ad
Read also – NBA Analyst Makes A Strong Case For Why Michael Jordan is The GOAT Over Tom Brady