'Nature of the Beast'- Steve Kerr Unsurprised At Recent Criticism Against His Steph Curry Tactics
Published 02/09/2021, 10:30 PM EST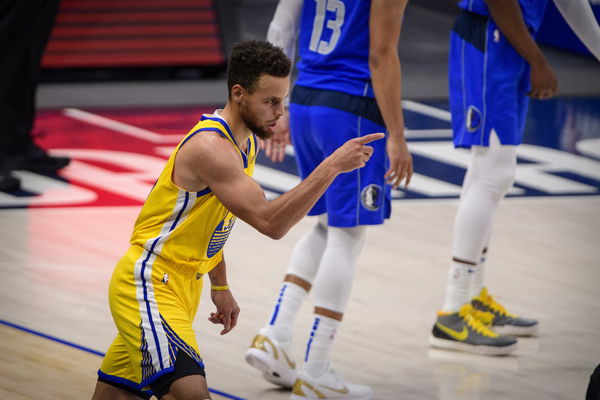 ---
---
Steph Curry is making a case to win his third MVP this season. However, his Warriors are currently out of the Playoffs and struggling with Klay Thompson being gone for another season. Steph has had to take a massive offensive load and is averaging nearly 30 points this season. However, he is playing under his career minutes average.
ADVERTISEMENT
Article continues below this ad
Steph is playing 33.8 minutes a game, which is under his regular average of 34,8 minutes. Considering Steph's ability, more minutes could mean more wins. However, coach Steve Kerr isn't bothered about chasing wins or the scrutiny about how he is playing Steph.
ADVERTISEMENT
Article continues below this ad
"Not really. Not in today's world. That's kind of the nature of the beast. Everything's going to be amplified because of social media. To be honest, I'm just happy our fans care so much that they're engaged. That's what we want in sports. We want our fans to be really passionate, we ask that of them. We try to give them a product that will make them passionate about our team and I think we have a really good … following and energy with our fan base."
Steph Curry: Does he need to play more?
ADVERTISEMENT
Article continues below this ad
Steph Curry is entering the final stretch of his career. He is almost 33 years old and is coming off a season of injuries. His co-star is already out for the season, so a playoff run would no doubt end before they can make the championship. So what exactly is Curry playing for? Nobody wants it to be a throwaway season for him.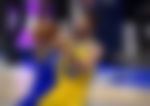 Kerr probably believes it is better to exercise caution with Steph and see if they can make the playoffs. There is no reason for him as a coach to put all his eggs in one basket and possibly endanger Curry and Klay Thompson reuniting next season for a season as genuine contenders.
ADVERTISEMENT
Article continues below this ad
The Warriors already have the Minnesota draft pick for the 2021 Draft. It is just top-three protected, so the Warriors could get another high pick next season to solidify their championship core for the future. This season is one of rebuilding for Warriors.