NBA 2020-21: Golden State Warriors vs Brooklyn Nets Game 1 Injury Updates, Lineup and Predictions
Published 12/22/2020, 4:00 PM EST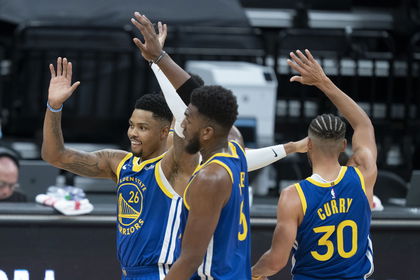 ---
---
The Brooklyn Nets and Golden State Warriors matchup is the perfect season opener because of Kevin Durant colliding with his former team, with which he has bitter-sweet memories. Durant has appeared in the NBA Finals thrice when playing for the Warriors and even won it twice consecutively.
ADVERTISEMENT
Article continues below this ad
Walking away with the Finals MVP trophy both times, his stint with them came to an end after he tore his Achilles in the 2019 NBA Finals and lost to the Toronto Raptors. Also, rumors about his beef with Draymond Green had started making rounds, and that was it. Take a look at what's in store in this epic face-off.
Golden State Warriors preview
ADVERTISEMENT
Article continues below this ad
Finishing with the worst record last season, the Warriors will look to return to prominence this season. And they've made sure of building the best roster possible this offseason to go back to being the most feared franchise in the league. While the focus is of course going to be on their star player, Stephen Curry, they also have some new interesting additions to look out for.
Their NBA 2020 Draft pick, James Wiseman, who reportedly has shown a lot of potential in the scrimmages, might make his debut with his new team. Not only that, but fans will also witness Kelly Oubre Jr. in action, the man who has to step in Klay Thompson's shoes, who will be out another season because of his ACL tear.
Unfortunately, Draymond Green has been ruled out to play against the Nets because of a foot injury. Even Alen Smailagic is sitting out of this one.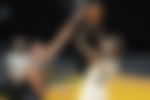 Thus, the predicted lineup would be Stephen Curry, Andrew Wiggins, James Wiseman, Kelly Oubre Jr., and Eric Paschall.
Brooklyn Nets preview
The Nets and Warriors are relatively on the same boat. The Nets too are looking to cover up their disappointing run last season. However, the Nets look very different from what they were then. Kevin Durant being healthy and playing beside Kyrie Irving will be a sight for sore eyes.
We've already seen a sneak peek of what's to come from the Nets when they took the preseason by storm. The best thing the Nets did this offseason is not to give in to the urge of bringing in a third big star at the cost of trading their depth. With many talented players like Spencer Dinwiddie, Caris LeVert, and DeAndre Ayton, it looks like the Nets have it all in control.
ADVERTISEMENT
Article continues below this ad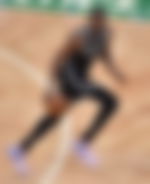 With that, the predicted lineup would be Kevin Durant, Caris LeVert, Kyrie Irving, Joe Harris, and DeAndre Ayton.
Game predictions
ADVERTISEMENT
Article continues below this ad
It's not at all easy to pick the winner between these two. Stephen Curry single-handedly also has the potential to create a big difference in the game. But can he take on the dynamic duo of KD and Kyrie? The odds don't look like they're in his favor. So expect the Nets to be declared winners in this one.