NBA Agent Explains How Damian Lillard Can Force His Way Out of Portland Trail Blazers Like James Harden
Published 07/01/2021, 7:30 AM EDT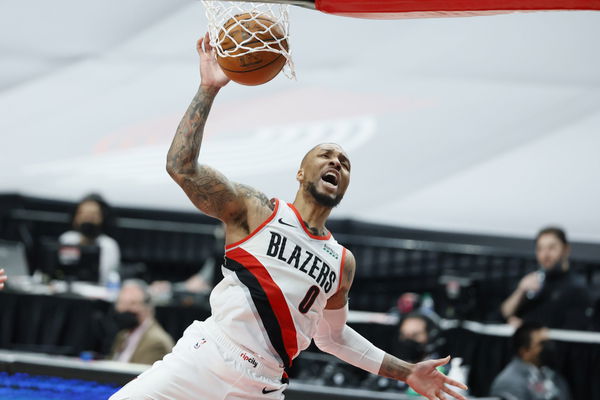 ---
---
Portland suffered a round one loss in the playoffs at the hands of the Denver Nuggets. The Damian Lillard-led team look Nuggets to six games, but they were no match for the Nuggets in the end. Jokic and Lillard went at it all series, ending with Jokic and Co. going through.
ADVERTISEMENT
Article continues below this ad
Lillard gave it his all, averaging 34.3 points a game, to go with 10 assists and shot 44% from beyond the arc. In addition, he averaged 41.3 minutes per game, which means he almost played the entire game. His most notable game was his 55-point record-breaking effort. However, he ended up on the losing side.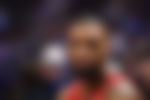 Following this, Lillard put a post on Instagram which may have hinted at him leaving Portland this off-season. But how realistic is this scenario?
ADVERTISEMENT
Article continues below this ad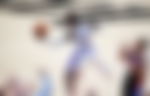 Damian Lillard out of Portland?
Following Terry Scott's departure from Portland, Dame made it clear that he wants Jason Kidd as the next coach. It has been reported that Lillard hasn't been seeing eye-to-eye lately with the Trail Blazers' front office. A tweet by Chris Haynes suggested that Lillard could request a trade because of his concerns over whether Portland is a championship contender team.
The backlash from Portland Trail Blazers' coaching search and his concerns over whether a championship contender can be built have become major factors that could force Damian Lillard to request out, league sources tell @YahooSports. https://t.co/syN8upvWPx

— Chris Haynes (@ChrisBHaynes) June 27, 2021
The 30-year-old wants to win, and he doesn't see Portland competing for a championship anytime soon. Lillard is under contract until the 2023-24 season, with a $48.8 million player option for the 2024-25 season. This means that Portland has three guaranteed seasons with the veteran guard. So Portland doesn't have to accept his trade request or trade him to a contender.
However, an NBA agent believes that Damian Lillard could pull a Harden, and force his way out of Portland. He said, "Portland has the leverage contractually, for sure, but Dame could pull a [James] Harden and make it messy to gain leverage."
The agent does believe the trade will be mutual, but Portland will be the ones to direct it. Harden not only managed to get himself traded but also got himself traded to his preferred organization. This was also the case with Anthony Davis when he requested a trade mid-season and landed with the Lakers. However, Harden and Davis had two years remaining on the contract, while Lillard has three.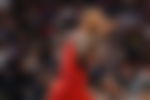 Portland may wait until next year to trade him or if they do trade him, it may not be to a contending team. However, Dame has been loyal to the organization for nine years and given it his all. So, if he does request a trade, Portland may send him to a team of his choice.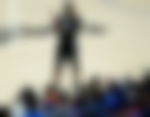 Dame with Lakers?
The Los Angeles lost to the Phoenix Suns as both LeBron James and Anthony Davis were injured. The Lakers have also been in talks for being the possible destination for Dame. This brings the question of whether Damian Lillard with the Lakers could work. And he would, as the Lakers desperately need a shooter.
LeBron and AD both score the majority of their points on the inside and are not the best 3 point shooters. The inclusion of Damian Lillard could add a perimeter threat. With LeBron's passing ability and Lillard's range, they could become one of the most dangerous teams in the league.
ADVERTISEMENT
Article continues below this ad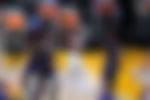 With Brooklyn coming in healthy next season, Lillard, AD, and LeBron will be the perfect matchup for them. The Lakers will have to trade away Horton Tucker in a sign and trade, along with Kyle Kuzma, KCP, and maybe Montrezl Harrell with a good amount of picks to get Dame.
If Dame does request a trade and lands up in Los Angeles, watching this big 3 on the court would be thrilling. Do you think Lillard will request a trade?
ADVERTISEMENT
Article continues below this ad
WATCH THIS STORY-  Anthony Davis, Jayson Tatum, & Others Who Took Mentorship from Kobe Bryant