NBA All-Star Admits Using LeBron James' Advice to Deal With Haters
Published 03/22/2022, 9:30 PM EDT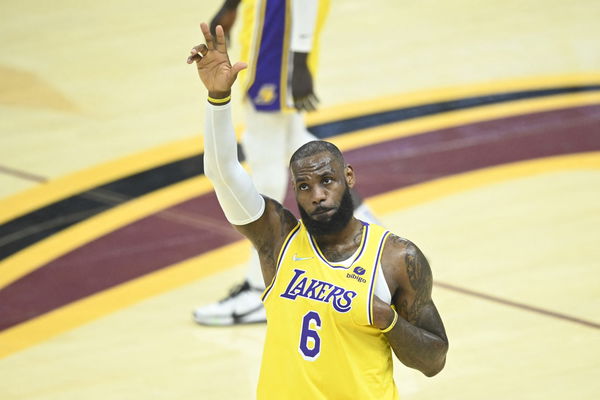 LeBron James has been an inspiration all his career. His greatness is profound. The way he plays the game and has all his career is tremendous. Even in his 19th season, he shows little to no signs of slowing down. Despite the constant struggles of the Lakers, LeBron has made sure to keep going. He has broken multiple records this season and looks as fit as ever. 
LeBron James has been the only constant in the Lakers team. Although he has been accused of playing for himself rather than the team yet he shows passion and the hunger to always try to be the best player on the court.
ADVERTISEMENT
Article continues below this ad
There is some truth in the argument that LeBron has often slowed the game to give himself more time. And when he is unable to affect the game in that move, the Lakers struggle. A lot of questions and criticism have been raised throughout the season on LeBron.
However, he is not the only issue for the Lakers. Nor is he the main problem. The mentality of the whole Lakers team is not up to the mark. Whereas one thing you can not argue with is LeBron James' mindset and way of dealing with hate thrown at him.
WATCH THIS STORY: Top 50 point performances of LeBron's NBA career.
Rudy Gobert is inspired by LeBron James
Rudy Gobert plays as a center for the Utah Jazz. He featured in an interview with Taylor Rooks for Bleacher Report. He talked about many aspects of the game, like the involvement of media, beefing with other players, and dealing with negative comments about him.
Rudy Gobert admitted that he has seen LeBron James deal with haters and he does something similar after being inspired by him.
"So I've learned from a very young age. Obviously I've got drafted and there's always been criticizing you know. And I think we all deal with that," Rudy talked about social media. 
"If you're going to be on social media, you're going to see some negative stuff right. Like I don't know one person in the world that never had a negative comment on social media. So I've just always kind of embraced it. I think LeBron said that one time like sometimes you're just looking for the one guy that's gonna say something negative before game to get that motivation and that's kind of the mindset that I've had over the years." shared Rudy.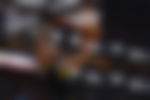 LeBron's way of dealing with hate
ADVERTISEMENT
Article continues below this ad
Hate and doubts being thrown at LeBron are nothing new for him. It is a perpetual fact that if you are on a certain level of greatness, there will be many people trying to get you down. And LeBron has been dealing with hate all his life.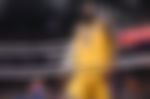 Although his fanbase is enormous, there are still people who hate the fact that he gets mentioned in the GOAT debate along with Michael Jordan. This is just one reason among others, but nothing takes away from the legacy of LeBron James. It is good to see NBA players like Rudy Gobert, who have been in the NBA long enough, use LeBron's effective way of dealing with haters.
ADVERTISEMENT
Article continues below this ad
At 37 years old, the NBA legend seems to have entered another prime of his life. His average this season of 30 points per game is the best in the league. This is his personal best since the 2007-08 season. He seems to be the only hope for the Lakers to make this remaining season a success because LeBron James is not slowing down.