NBA All-Star Gets Blatantly Disrespected by the Owner of His Own Team Amid Massive $1.85 Billion Decision
Published 07/08/2022, 7:45 AM EDT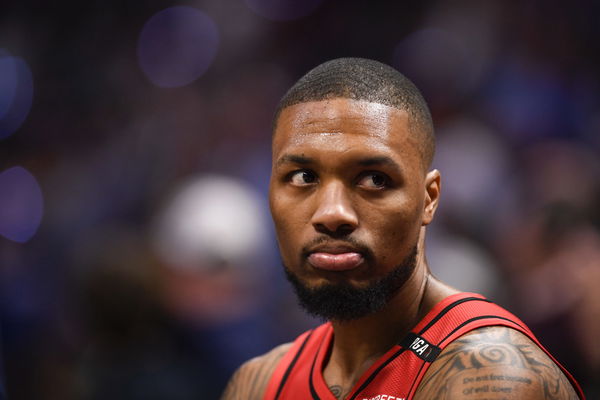 NBA All-Star Damian Lillard has a decision to make. Whether the Portland Trail Blazers will be his team next season or whether he chooses to leave them after the disrespect he faced. Dame likely knows that there are many options before him and he probably won't make a hasty decision.
ADVERTISEMENT
Article continues below this ad
This has been exacerbated by the disrespect given to him by team owner Jody Allen. The Trail Blazers player wanted to have a conversation with the owner but she didn't return his call. After that, he emailed her. Ultimately, she never got back to Dame and instead put him in touch with Bert Kolde, the Blazers' Vice Chairman.
"Damian [Lillard] wanted to sit down & have a conversation with Jody [Allen] about the team and she didn't return his call. Then he tried to email her. Eventually she just never responded and put him in touch with Bert [Kolde, Blazers' Vice Chair]."

(via https://t.co/xzAdLZrfPl) pic.twitter.com/SIY8klmJCV

— ClutchPoints (@ClutchPointsApp) July 7, 2022
ADVERTISEMENT
Article continues below this ad
Damian Lillard openly has issues with how the team is run. Sources have said that she is not making the critical decisions needed to make the team run smoothly.
Trailblazers' sale could be an NBA record?
Allen has done the same with Nike owner Phil Knight. He has given a $2 billion bid to buy the Portland Trail Blazers and has received some resistance from Allen. She has said that she won't leave the team given to her by her brother, Microsoft co-founder Paul Allen after his death in 2018. She has even refused to take calls from him, deferring everything to Kolde. Allen has put this team's worth at $1.85 billion.
Former Portland Trail Blazers president Larry Miller has said, "I would say [to her], absolutely take the offer." According to him, she is making a mistake. Miller added, "The Trail Blazers are not as successful as they could have been. Jody is deferring everything to Bert, and he is not the right guy for the team."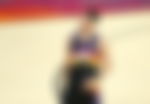 Earlier, owner Paul Allen had the final say even though he would consult with Bert, but that has changed now as Kolde makes all the decisions, according to Miller.
Allen's tenure has seen harassment and toxic workplace charges
ADVERTISEMENT
Article continues below this ad
Jody Allen has allegedly been engaged in sexual harassment and inappropriate behavior. Allen also allegedly harassed her bodyguards and violated US import laws.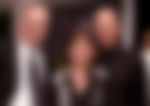 For violating the franchisee's code of conduct, Neil Olshey, the Trail Blazers' president of basketball operations, was dismissed in August 2021. An investigation revealed a decade of workplace toxicity and sexual harassment prevalent in the back offices of the franchise.
ADVERTISEMENT
Article continues below this ad
Watch this Story: The 10 NBA Players Who Scored The Most Points In The 2000s: Kobe Bryant Was The Only One With Over 20K Points
What do you think about the situation surrounding the Portland Trail Blazers? Discuss in the comments below.